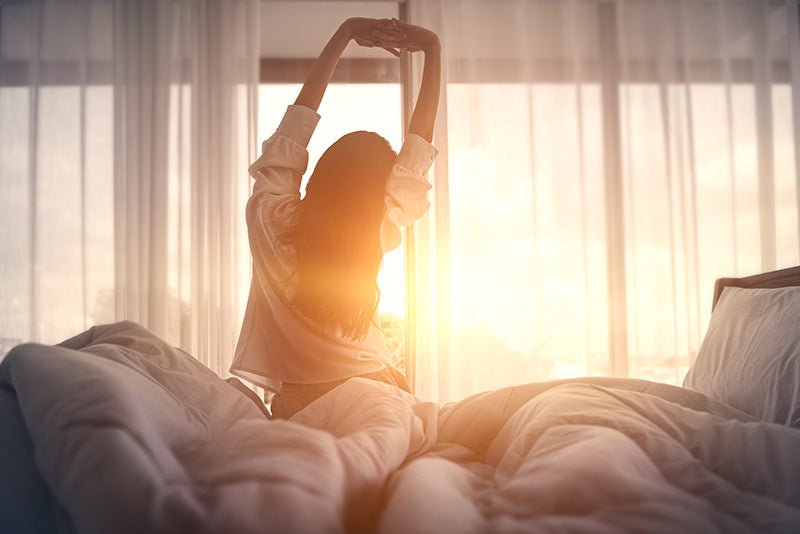 Our A.H Beard Domino pocket spring mattresses offer the best technology and the best value for money. Zoned pocket springs ensure you will get great support and pressure relief. Take a look at our range of A.H Beard mattresses today.
As a trusted Australian brand of high-quality products, many families turn to A.H. Beard when it comes time to buy a new mattress. Available in a variety of sizes perfect for kids, teens and adults alike, our range of A.H. Beard mattresses in Australia is sure to have something you will love.
No matter if you prefer a firm, medium or plush mattress to sleep on, we are confident that you will be able to find the perfect mattress when you shop with us online. Explore our entire selection of quality A.H Beard, Sleepmaker and Comfort Sleep mattresses today and filter through our products based on feel, type, comfort level and more.
If you're looking for therapeutic bedding that will make a world of difference to the quality of your sleep, there is no better choice than A.H. Beard mattresses. Made with quality materials designed to reduce back pain, our single, double, queen and king A.H. Beard mattresses are truly worth the investment.
FAQs
Are A.H. Beard mattresses made in Australia?
With over 120 years of experience hand-crafting quality mattresses, A.H. Beard is a proud Australian owned and operated company. All A.H. Beard mattresses are made from quality Aussie materials in order to achieve the highest level of comfort, support and temperature control. Whether you are looking for a memory foam bed or one built with pocket springs, our range of A.H. Beard mattresses is sure to meet your specific needs.
Why should I choose an A.H. Beard mattress?
Handcrafted in seven unique locations across the country, all A.H Beard mattresses are strenuously quality checked before they are made available for purchase. Crafted with care and designed to last, the entire range of A.H. Beard mattresses are approved by the National Asthma Council as a sensitive choice for anyone living with chronic respiratory illnesses. Always available at an affordable price, A.H. Beard mattresses are a luxury experience without the hefty price tag!
What are the best A.H. Beard mattresses for families?
For families with growing children, it can be challenging to find a mattress capable of keeping up with them over the years. Designed with this in mind, A.H. Beard's line of long single mattresses are a comfortable choice for kids and teens going through a growth spurt.
What range of A.H. Beard mattresses do you stock?
At Mattress & Pillow Science, we proudly stock the best quality Australian mattresses from across the country. Working closely with osteopaths, chiropractors and back-care specialists, we only stock mattresses designed to improve your sleep quality and decrease the strain put on your back overnight. With some of our most popular A.H. Beard mattresses containing quality materials like latex, gel and handcrafted innersprings, you can rest easy knowing that any mattress you choose from our store will be an excellent fit for your needs.
Where can I buy an A.H. Beard mattress?
Since 2005, our team at Mattress & Pillow Science has been committed to providing Australians with high-quality sleep products created with ergonomics and comfort in mind. Our entire range of A.H mattresses has been extensively researched and tested to guarantee customer satisfaction with every purchase.
Shop our entire selection of quality mattresses online today and benefit from hassle-free and convenient country-wide delivery right to your doorstep. Once your order has been placed, our team will contact you to organise a streamlined delivery process that works around your schedule.
For more information about our available mattresses and sleep products, please feel free to contact our customer service team. We look forward to hearing from you!