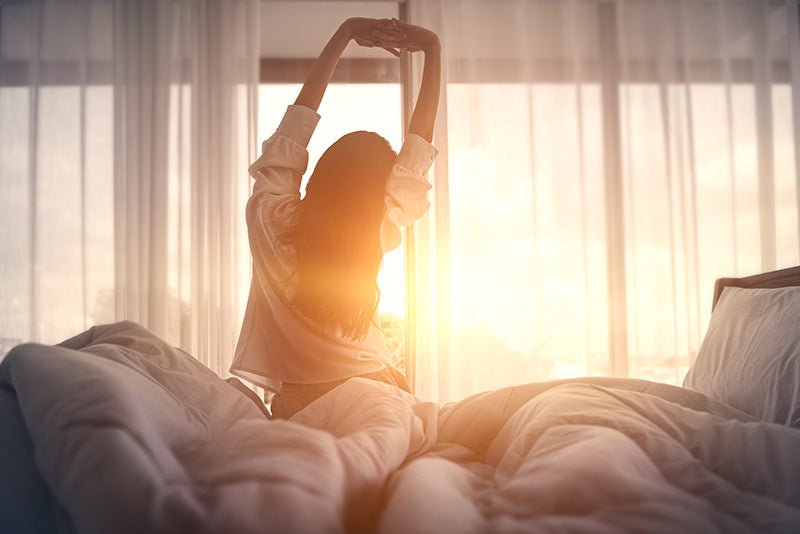 For over 30 years, Dentons has been one of the biggest innovators in Australia for comfort and support, applying their knowledge of chemistry and chiropractic research to create products known for their innovation, including memory foam and latex pillows for the ultimate support and comfort.
With a history of innovation in commercial and venue seating, Dentons has since become renowned for other advancements, such as its patented polyurethane Softec pillow. Dentons also offer a full range of therapeutic pillows that guarantee responsive comfort and support, as well as beautifully soft hotel-style feather and down pillows for the ultimate comfort and luxury.
Dentons' pillow range includes pregnancy pillows, Talalay latex pillows, anti snore pillows, multi-profile contour pillows and high and low profile pillows. Whether you need a pillow for neck pain and headaches, a soothing pregnancy pillow, or a fluffy and comfortable feather pillow, you'll be sure to find a pillow for your needs.
Why choose a Dentons pillow?
You spend a third of your life sleeping, so it's vital to do everything you can to ensure you get the best night's sleep possible. Poor quality sleep or lack of sleep is linked with various medical conditions, not to mention affecting your mood and productivity during waking hours.
Along with your mattress, the pillow you sleep on can significantly influence the quality of your sleep, so it's important to choose one that is comfortable and provides the support you need.
Dentons pillows are crafted with comfort in mind and specially designed for the different stages of life. The range includes the Dentons pillow for kids — a soft and hypoallergenic pillow built to withstand rough and tumble — and the Dentons pregnancy pillow, which contours to the body for maximum comfort during pregnancy.
Dentons is also committed to providing products that are designed to last; both their foam pillows and latex pillows are designed to keep their shape after prolonged use.
If it's time to upgrade your pillow, shop our Dentons pillow sale today and enjoy greater comfort and deeper sleep. Buy Dentons pillows from Mattress & Pillow Science today and wake up to better mornings.
If Dentons doesn't have the right pillow for you, we also stock a wide range of the best pillow brands in Australia, including Flexi Pillow, Somna Medica, Bambi, Downia, Kelly Windsor, MiniJumbuk, Easyrest, Neck Therapie and Tempur.
Having trouble picking? Speak to one of our Healthy Sleep Specialists to get expert advice.
Call now or buy online and experience the Mattress & Pillow Science difference for yourself.
Mattress & Pillow Science. The healthy sleep specialists.
FAQ
Where to buy Dentons pillows?
Mattress & Pillow Science stocks a wide selection of Dentons pillows in various levels of support. Our range includes latex pillows, co-moulded foam pillows, anti-snore pillows, pregnancy pillows and children's pillows.
Can I machine wash a Dentons pillow?
Most Dentons latex, foam and polyester fibre pillows are machine washable on a warm cycle. All Dentons pillows feature specific washing instructions on the label for your convenience. It's important to follow these instructions for the best results.
How to use a Dentons pregnancy pillow?
Dentons pregnancy pillows are designed to offer better comfort for sleep and naps during all stages of pregnancy. The pillow is designed to be placed under your bump as you sleep on your side, which offers additional support and helps to prevent back strain.
What is inside Dentons pillows?
Dentons pillows are filled with a variety of materials, depending on the pillow. This can include memory foam, Softec™️ polyurethane foam, latex, Memorelle or polyester fibre. Each Dentons pillow has its own unique properties to offer varying levels of comfort and support, so whether you're looking for a pillow that's firm, medium or soft, Dentons have something to offer.
Where are Dentons pillows made?
Dentons pillows are proudly Australian-made. The Melbourne manufacturing facility is where the company produces its trademarked Softec™️ foam, as well as constructs the pillows. All Dentons pillows are subject to Australian safety standards and quality control.
How do you use Dentons anti-snore pillow?
Dentons anti-snore pillows are designed for back sleepers to help relieve snoring and improve the quality of your sleep. To use, simply place the pillow under your head as you normally would when sleeping. The pillow is designed with a roll under the neck to create the optimal position for an open airway and a comfortable night's sleep.
What is special about Dentons?
Dentons has been in business for over 40 years and is one of the few Australian companies to design and manufacture their own pillows in Australia rather than overseas. The company's products are made to exceptional quality standards, using the latest production technologies and materials. 
All pillows come with a five-year replacement guarantee, so you can be sure you're getting a great night's sleep every time.
Filters
Save $10.00
Save $20.00
Save $15.00