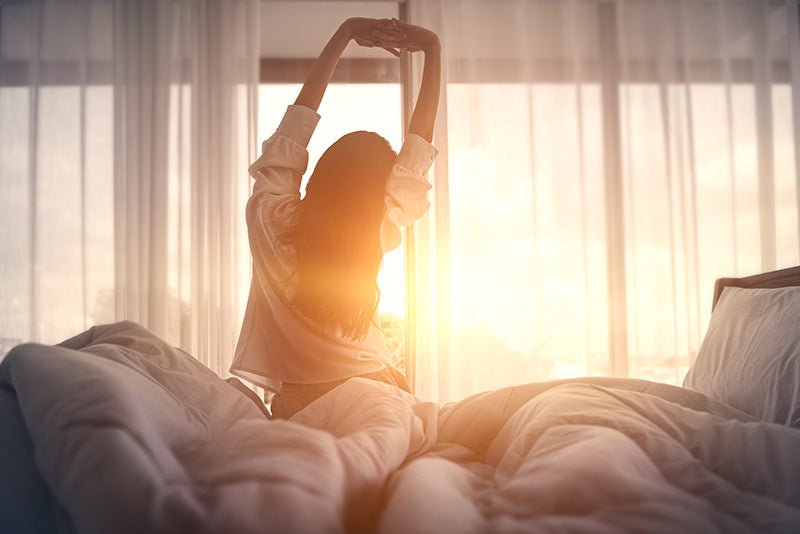 King mattresses are the biggest, comfiest type of mattress in our collection. Designed for couples, co-sleeping families and even the single sleeper who likes their space, these giants of the mattress world tick a lot of boxes!
The king of mattresses
They're wider than a double mattress but slightly narrower than a super king size, making them ideal for king size beds that provide plenty of space but won't dominate the bedroom.
Find the best quality king size mattress for your unique needs in our king mattresses online collection. We've got every type of king bed mattress you could wish for, from classic pocket spring mattresses through to the latest in memory foam mattresses and gel mattresses.
You can also shop for your king size mattress by brand, choosing from leading names such as A.H. Beard, SleepMaker, Comfort Sleep, Therapedic Bedding and Transforma.
Get a customised night's sleep
And tailor your king size bed mattress to your preferences by browsing our king mattresses by feel. Here, you can select a firm, medium or plush mattress for a customised night's sleep.
If you have unique needs, you've come to the right place! We also stock king mattresses for back pain for anyone who's struggling to get the comfiest night's sleep.
Choose a quality king size mattress from our collection and you'll be investing in a mattress that will give you night upon night of comfortable, refreshing sleep so that you awake feeling like royalty!
FAQs
Which mattress is best for a king size bed?
A quality king size bed needs the right mattress to match its size. King size mattresses measure 183 x 203 cm, offering a perfect fit for high-quality king beds.
Once you've got the size sorted, you can take your pick of any kind of king size mattress. For example, you might choose a latex mattress for its hypoallergenic and breathable qualities or an innerspring mattress for improved airflow and durability.
Finally, make your selection by firmness requirement and you'll have the best king size mattress for a great night's sleep!
What should a king size mattress cost?
At Mattress & Pillow Science, there's a good quality king size mattress to suit every budget.
We stock products from around the $500 mark right up to $4,895, making the best night's sleep available to simply everyone, no matter the size of their wallet.
Combine king size mattresses with best quality king size beds and you have a match made in heaven!
What is the biggest kind of bed?
The biggest kinds of beds include king size and super king beds.
Many people feel that good quality king size beds fulfil all their needs when they are looking for a spacious place to sleep that's comfortable and looks good too.
Add the best king size mattress within your budget and you can create a wonderfully comfortable and cosy environment to slumber the night away.
Is a king bed longer or wider?
A king bed is wider than a double bed but measures the same length. That extra width gives you plenty of room to stretch and spread out during the night. It will also provide the space you need if you have a child who co-sleeps with you.
Is there a bigger bed than a king?
The biggest bed available in Australia is the super king, which measures 203 cm (length) x 203 cm (width) compared to 203 cm (length) x 183 cm (width) for a king size bed.
Many couples and families find that the king size bed more than meets their needs, as it provides enough space for a comfortable night's sleep for one, two, three or more people!
Filters
On sale
On sale
On sale
On sale
On sale
On sale
On sale
On sale
On sale
On sale
On sale