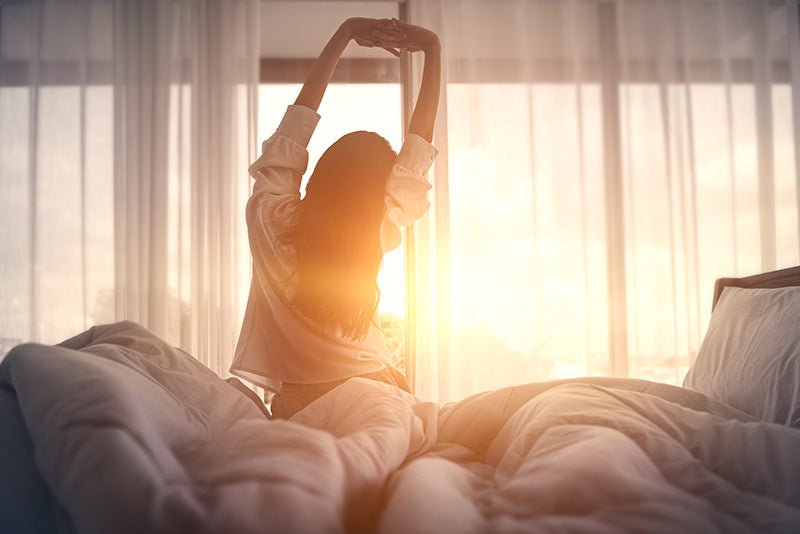 Choose the pillow height that best suits you with our fantastic range of adjustable contour pillows. Enjoy quick Australia-wide delivery with low flat rate shipping, or for free when you spend over $150. Shop adjustable pillows online now, and start enjoying a better night's sleep.  
Adjustable Pillows - The Height Of Comfort!
A common problem when purchasing a pillow is that it is either too high or too low. Even if you try it in one of our stores, when it is on your own mattress at home it may not feel or perform as it did on the store mattress. With our adjustable bed pillows, you finally have the answer to this problem. 
Our adjustable memory foam pillows come with an extra pad that is placed under the pillow and can be easily removed if the pillow is too high. The pad is made of memory foam for the visco-elastic pillows, or latex for the latex pillows. It fits neatly into the pillow cover and is simple to remove.
Four heights to choose from
Our adjustable contour pillows have a high side, generally recommended for people who sleep on their sides, and a lower side best suited for back or tummy sleepers. When you insert the pad, you have two additional heights, giving you a choice of four heights. So it really is a "one pillow fits all" solution!
Transform your sleep with the best range of adjustable pillows in Australia 
No matter what your body frame or preferred sleeping position, you'll love our Flexi Pillow and Somna Medica Platinum ranges of adjustable pillows in Australia. Choose from visco-elastic and latex adjustable contour pillows, and discover how easy to use and transformative our pillows can be! 
Still looking for more options from the experts in healthy sleep? Discover our range of single, long single, king single, double, queen size mattresses and kng size mattresses to give your whole body the rest it deserves.
FAQs 
What are the benefits of an adjustable contour pillow?
Making sure your neck and back have the proper support as you sleep is essential for your body to rest and recuperate during the night and to avoid pain and neck strain. But everyone sleeps differently, and no two people have the same body type. 
This is where an adjustable memory foam pillow comes in. By offering a range of heights for support, your neck can be in a comfortable, neutral position no matter what position you sleep in. It can help to reduce neck pain and stiffness, back pain, and help you get a better night's sleep overall.  
What is the difference between non-adjustable and adjustable pillows?
Non-adjustable pillows only offer one height for sleepers – if you always sleep on your side and find that these types of pillows are the right height to hold your neck at a straight angle with your shoulders, that's great. However, for lots of sleepers, this just isn't the case. If you're a tummy sleeper, back sleeper, you move around during the night into different positions, or you find a regular non-adjustable pillow forces your neck into an uncomfortable position by being either too high or too low, an adjustable pillow can solve all of these issues seamlessly. 
Who should use an adjustable pillow?
No matter what position you sleep in, it is ideal for your neck to sit comfortably in line with the rest of your spine, not being too propped up so that it causes a curve, or so low that your neck slumps down away from the straight lines of your spine. 
If you've ever experienced this sensation, or if you start in a good neutral position when you first go to sleep, but find yourself waking up on your stomach or having rolled over into a less comfortable position, an adjustable contour pillow can give you the support you need to sleep better and waking up feeling pain free and rested. Try a pillow that adjusts today, and experience the difference it could have on your sleep.
Filters
Save $50.00
Save $50.00
Save $13.90
Sold out
Save $12.90
Save $50.00
Save $10.90
Save $50.00
Sold out
Save $12.90
Sold out
Save $18.80