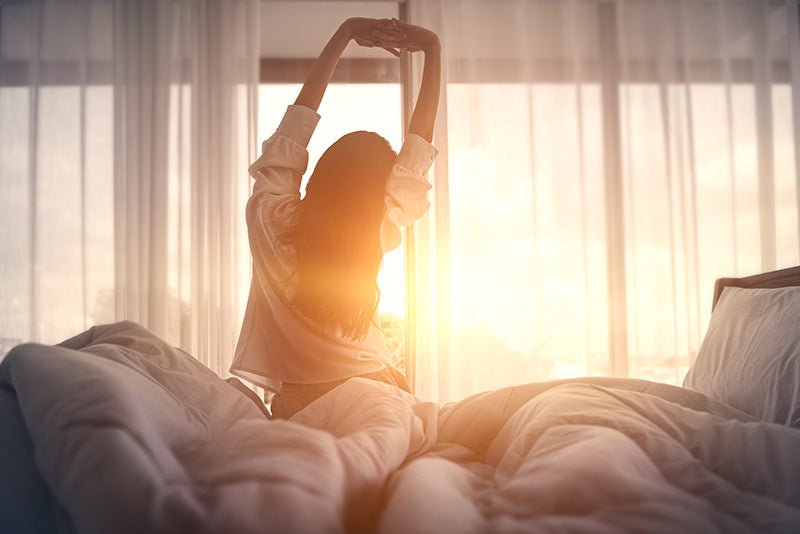 We stock pillows for back sleepers in various materials, shapes and sizes. Everything you need for a healthy night's sleep. Quick Australia-wide delivery Low flat rate shipping or FREE over $150. Buy online!
Some experts say sleeping on your back is the healthiest position – back sleepers even report fewer wrinkles. Even so, it's actually the least popular sleep position. Sleeping on your back provides a neutral alignment and pressure relief.
The best pillows for back sleepers in Australia
One of the main reasons it is important to have a good back sleeper pillow is that it helps keep your spine aligned. If you are not using a back sleeping pillow that provides enough support, you may find that your head and neck are not in alignment, which can cause pain and discomfort.
Another reason to use a pillow for back sleepers is that it can help reduce snoring. If you are not using a pillow that provides adequate support, you may find that your airway is blocked, which can lead to snoring. A good pillow will help keep your airway open, reducing the amount of snoring you experience.
Firm and medium comfort pillows generally offer the best support for back sleepers.
Here at Mattress & Pillow Science, we offer a range of pillows ideal for back sleepers, including anti-snore pillows from some of the biggest names in bedding. Whether it's a memory foam pillow, feather or gel pillow you're after, there's something to suit your preference.
Discover our range of back sleeper pillows
Mattress & Pillow Science — the healthy sleep specialists
Having trouble picking? Speak to one of our Healthy Sleep Specialists to get expert advice. Call now or buy online and experience the Mattress & Pillow Science difference for yourself. We guarantee you'll love our pillows so much that you won't be able to go back to your old setup — we can't wait to hear about your restful slumber.
FAQs
What kind of pillow should a back sleeper use?
A back sleeper should use a thin pillow. A thin pillow will help keep your neck in a neutral position, which is the best position for a back sleeper. If you use a thick pillow, it will push your head forward and put a strain on your neck.
What pillow firmness is best for back sleepers?
A firmer pillow may be better for back sleepers, as it will help keep the head and neck in alignment with the spine — that's why we have many medium-firm back pillows in our range, ensuring that there's an option for everyone.
Conversely, a softer pillow may be better for stomach sleepers, as it will provide more support for the head and neck and prevent them from becoming uncomfortable while resting. Those who sleep on their side may also find that a medium-firm pillow works best, providing adequate support without being too hard or soft.
Ultimately, it's a personal decision, and there isn't one perfect back sleeper pillow for everyone. However, by considering your sleep position and preferences, you can narrow down the options and find a pillow that works best for you. Once you have found a comfortable and supportive pillow, you can enjoy a good night's sleep and wake up feeling well-rested, refreshed and rejuvenated.
What mattresses pair well with back sleep pillows?
At Mattress & Pillow Science, we stock a wide range of mattresses for you to choose from. There's no wrong answer, simply a preference.
Filters
Save $50.00
Save $13.90
Save $50.00
Save $12.90
Save $50.00
Sold out
Save $10.90
Save $50.00
On sale
Sold out
Save $12.90
Save $30.00
Save $40.00
Save $40.00
Save $40.00
Save $13.90
On sale
Save $20.00
Save $40.00
Save $15.00
Sold out
On sale
Save $2.00