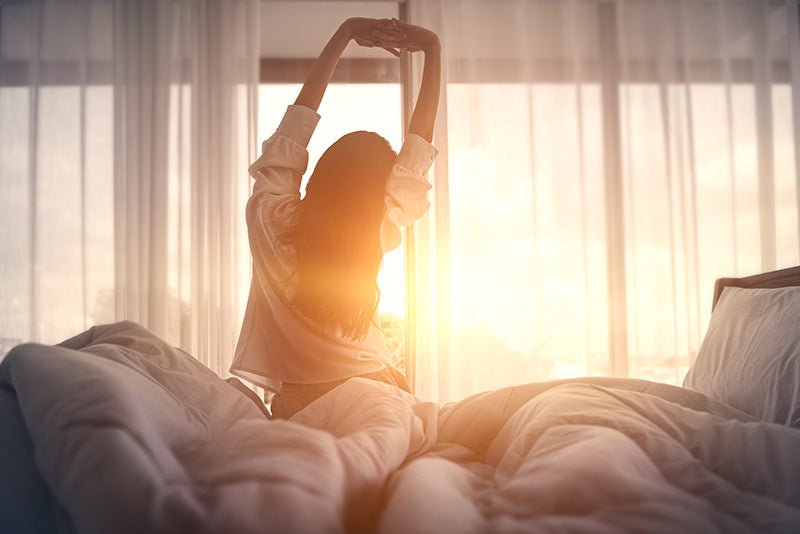 Kids' mattress protectors — built for young dreamers
Our kids' mattress protectors are designed with precision to achieve both comfort and durability. They stand up to the challenges of childhood, from spills to restless nights, ensuring the mattress remains in prime condition.
From the earliest toddler stages to the teenage years, our mattress protectors seamlessly fit the bill. They're versatile, making them an ideal choice for mattresses for kids and mattresses for teens alike.
Hassle-free care
Life with kids can be unpredictable. That's why our mattress protectors are easy to clean, ensuring a hygienic sleep environment night after night. And don't worry, this goes for all our mattress protector sizes. Whether it's single, king single, queen size or even king size, product care will be a breeze.
Complete your sleep sanctuary with Mattress & Pillow Science
Beyond our mattress protectors, Mattress & Pillow Science offers a comprehensive range of sleep solutions. Whether you're in need of a king-size, queen size or single mattress or expertly designed pillows to match, we've got you covered. And for those looking to optimise their sleep setup, our electric adjustable bed bases are a game-changer.
Shop our great range of Kids Mattress Protectors for your kids mattress. Quick Australia-Wide delivery Low Flat Rate Shipping or FREE over $150 to help you enjoy a better night's sleep. Buy online now!
FAQS
Why do kids need mattress protectors?
Kids mattress protectors are essential to shield the mattress from spills, accidents and general wear and tear that can occur during childhood. They ensure the longevity of the mattress while providing an added layer of hygiene.
Are these mattress protectors waterproof?
Yes, our selection of mattress protectors is designed to be waterproof, ensuring that any spills or accidents don't seep through to the mattress.
What sizes do your mattress protectors come in?
Our mattress protectors are available in a range of sizes to suit various types of mattresses: single, long single, king single, double, queen, king and super king.
How do I clean the mattress protector?
For optimal care:
Use a gentle cycle when machine washing.
After washing, it's best to tumble dry on a low heat setting.
For the best sleeping experience, always use a sheet over the protector; it's not designed for direct contact.
If any spills happen, act quickly! Clean the affected area promptly to avoid any potential stains.
Are these mattress protectors suitable for kids with allergies?
Yes, our kids' mattress protectors are designed to be hypoallergenic, making them suitable for kids with allergies.
Do mattress protectors change the feel of the mattress?
Our mattress protectors for kids are lightweight and designed to be unobtrusive. However, some come with thermoregulating properties that can enhance the relaxation factor of the mattress.
Do these mattress protectors come with a warranty?
Yes, all our mattress protectors come with a standard 12-month warranty. Additionally, some products may have extended warranties offered by the manufacturer.
Can these kids' mattress protectors help with potty training?
Absolutely. Our waterproof mattress protectors are ideal during the potty training phase, protecting the mattress from potential accidents and making nighttime clean-ups easier.