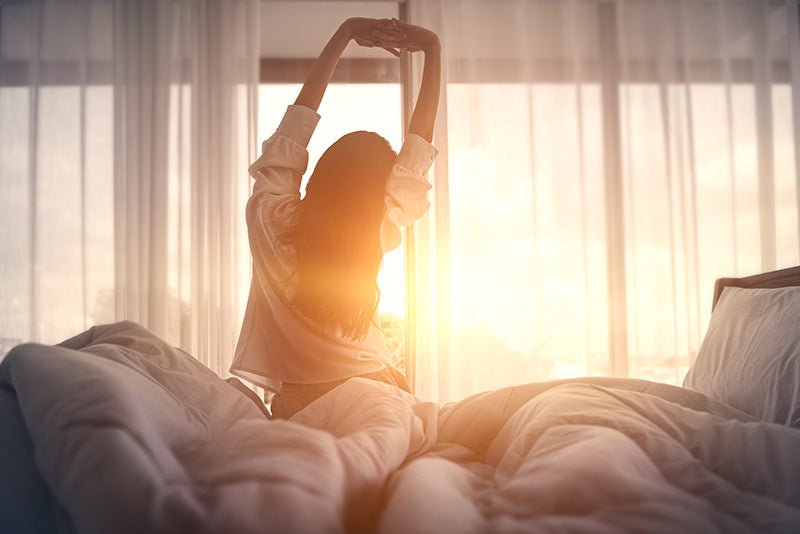 Are your little ones tossing and turning at night, struggling to find the perfect sleep position? Looking for ways to ensure their sleep experience is not only comfortable but also safe and supportive? You've come to the right place.
At Mattress & Pillow Science, we understand the importance of quality sleep for your child's well-being. Explore our range of specially designed kids' pillows and unlock the secret to better sleep for your little dreamers.
Why kids' pillows matter
Have you ever wondered if your child's pillow is the right fit? Here's why choosing the perfect kids' pillow matters:
Safety first

— Safety is paramount, especially for our little ones. Our

kids' pillows

are crafted with hypoallergenic materials, ensuring a safe and allergy-friendly sleep environment.

Comfort is key

— Kids need a comfortable and supportive pillow to sleep soundly through the night. Our junior pillows,

tailored for 7-15-year-olds

, provide the ideal balance of softness and support.

Healthy sleep habits

— Quality sleep is essential for your child's growth and development. Our

kids' pillows

,

designed for 2-6-year-olds

, promote healthy sleep habits from a young age.
Explore our kids' pillows collection — your child's best sleep awaits!
At Mattress & Pillow Science, we've been helping families like yours achieve better sleep since 2005. Our commitment to health and sleep quality is unwavering. We understand that your child's sleep is not just about comfort but also their safety and overall health.
Ready to transform your child's sleep routine and create a haven of comfort for them? Explore our kids' pillows and kids' quilts on our kids' collection page, and check out our allergy-sensitive pillow collection as well. For more guidance and information, visit our sleep centre. Unlock the secret to better sleep for your child today, because their well-being starts with a good night's sleep!
FAQs
Are your kids' pillows hypoallergenic?
Yes, our kids' pillows are indeed hypoallergenic. We understand that the safety and well-being of your child are of utmost importance. That's why we've meticulously crafted our kids' pillows with hypoallergenic materials. These pillows are designed to provide a safe and allergy-friendly sleep environment for your little ones with asthma or allergies.
How should I choose the right pillow for my child?
Selecting the right pillow for your child is crucial for their comfort and well-being. Here are some essential factors to consider:
Age-appropriateness

— Consider your child's age when choosing a pillow. Younger children may benefit from flatter, softer pillows, while older children may require more support from a slightly thicker pillow.

Material

— Opt for pillows made from hypoallergenic and breathable materials. These materials are less likely to trigger allergies or make your child overheat during sleep.

Support

— Ensure the pillow adequately supports your child's head and neck. Proper alignment is essential for their comfort and spinal health.

Size

— Choose a pillow that fits your child's bed and body comfortably. A pillow that is too large can be cumbersome, while one that is too small may not provide adequate support.

Maintenance

— Look for pillows that are easy to clean. Kids can be messy, and a pillow that is simple to wash and maintain will ensure a hygienic sleep environment.

Consultation

— If your child has specific sleep needs or health concerns, consult a healthcare professional or sleep expert for personalised guidance.
By carefully considering these factors, you can select the right pillow for your child, promoting their comfort and well-being during sleep.
Give your child the best sleep with the best pillow today
Choose from our range of healthy
kids' pillows
for fast-growing bodies.
Our pillows are a
lso suitable for asthma and allergy sufferers.
Enjoy q
uick Australia-
w
ide delivery
with a l
ow
f
lat
r
ate
s
hipping or
free shipping for orders
over $150
.
Invest in
a better night's sleep
for your child today
.
Log in or sign up
and b
uy online now!