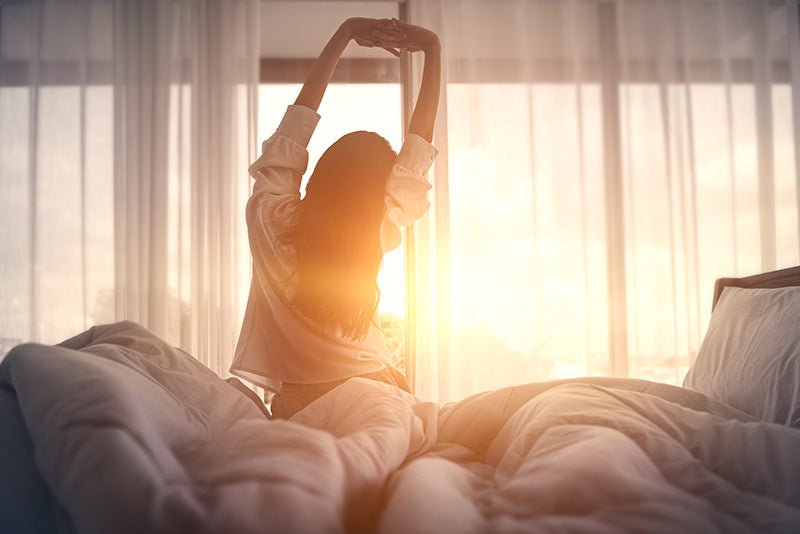 Looking for the best pillow for tummy sleepers? Sleep better tonight with a super-comfortable tummy sleeper pillow.
Quick
Australia-Wide delivery -
L
ow Flat Rate S
hipping
 or FREE over $150 to
 help you enjoy a better night's sleep. Buy online now!
Roughly 16 percent of the population prefer to sleep on their stomach. While this might be the most comfortable position for you, it can cause strain on your spine, putting pressure on your back and neck joints.
Another issue for tummy sleepers is breathing in allergens in the pillow, so the best choice of a pillow for tummy sleepers is one that's hypoallergenic and resistant to unwanted visitors like dust mites and bacteria.
Pillows with a slightly inclined surface may help you with proper spinal alignment. Soft pillows are also good for tummy sleepers as they provide a gentle slope which doesn't strain the neck muscles. 
Having trouble picking? Speak to one of our Healthy Sleep Specialists to get expert advice.
Call now or buy online and experience the Mattress & Pillow Science difference for yourself.
Mattress & Pillow Science. The healthy sleep specialists.
Filters
On sale
Save $40.00
Sold out
On sale
Save $13.90
Save $60.00
Save $40.00
On sale
Sold out
Save $2.00
Sold out
Sold out
Sold out