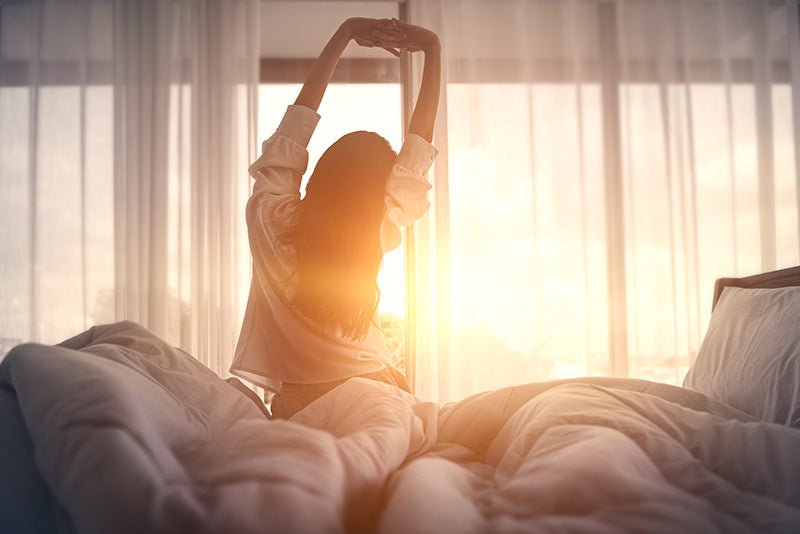 Electric Adjustable Bed Bases
Improve your sleep quality with an electric adjustable bed base. An adjustable bed base offers unparalleled comfort, support and pressure relief for a restful night's sleep by matching the contours of your body.
Our electric adjustable bed bases range from a simple wired remote-controlled base to a wireless smartphone-controlled base that caters to nearly infinite adjustment angles. Whether you want to elevate your back to reduce sleep apnea or sleep with raised legs, an adjustable bed can do the trick.
At Mattress & Pillow Science, we offer a wide variety of easy-to-use adjustable beds in various sizes. Whether you want a king-size electric adjustable bed base or a long single for your room, we've got you covered.
Get excellent support with our range of electric adjustable bed bases in Australia
Sleeping on the wrong mattress is likely to exacerbate back pains and body aches. Ditch the aches and find the right mattress, pillow and adjustable bed bases to support your spine properly. However, keep in mind that ongoing back pain needs to be addressed and appropriately managed by health professionals.
Our mattresses are designed to support your body correctly by relieving any pressure points, such as your shoulders and hips. With the correct mattress to keep your spine in neutral alignment and appropriate ongoing care, your back issues may be alleviated or even eliminated over time.
Even if you aren't experiencing back pain, an electric adjustable bed base is perfect for giving you lasting comfort. Choose from our handpicked collection of the best adjustable bed bases and rest easy, knowing your back and body are supported throughout the night.
Not sure which bed base is right for you? Don't worry — our expert sleep specialists can help you out. Contact our team today and find out which one can suit your needs best!
FAQs
Electric adjustable bed bases have wired or wireless remotes that allow your mattress to be adjusted into a range of positions that are beneficial for circulation, injury recovery, pain relief and snoring relief.
Yes. If you purchase an electric adjustable bed base, it must be plugged into a grounded wall outlet or surge protector.
Only certain mattresses are compatible with electric adjustable bed bases, such as memory foam, latex or hybrid mattresses. Some mattresses you can purchase include the following:
Juno Activate Mattress

— The Juno Activate mattress is compatible with the

Oso 300

and

Oso 400

adjustable bed bases

. If you're looking for an

electric adjustable bed base that's queen

-sized, king-sized or simply want a single bed, this is the perfect pairing.

Comfort Sleep Sömna Medica™ Vogue

— Aside from offering a premium level of support, the Comfort Sleep Sömna Medica™ Vogue can be used with the OSO range of adjustable bases.
Absolutely. Our adjustable bed bases can bring your mattress to a flat position, allowing you to sleep on your side comfortably.
Regular cleaning and maintenance of your electric adjustable bed base is the key to ensuring it has a long life. This can involve repairing or replacing the motors, gears and other moving parts within the base. At Mattress & Pillow Science, we offer a 12-month warranty on all our products, with varying manufacturer's warranties depending on the brand you purchase.
Filters
On sale
On sale
On sale
On sale