Testimonials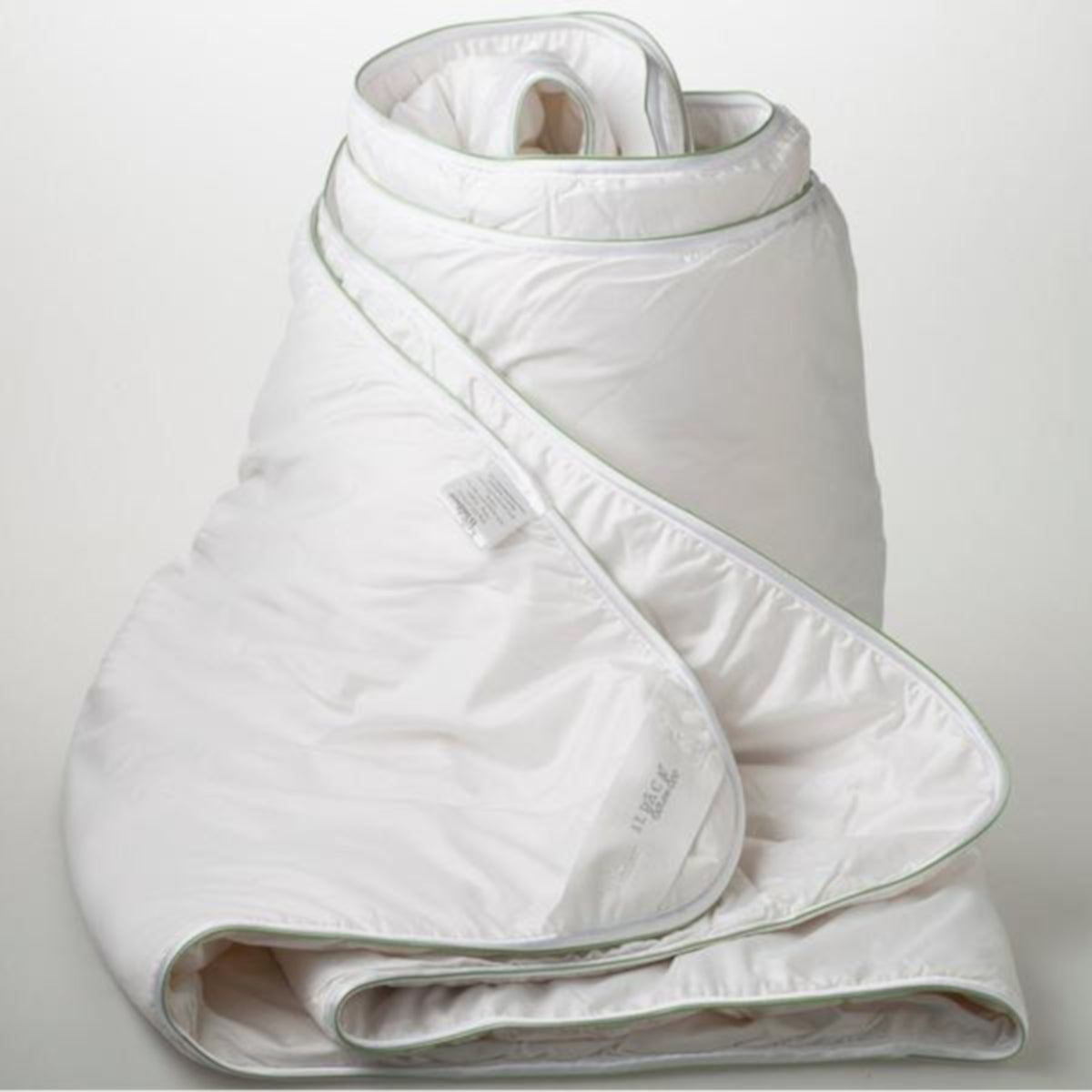 Special quilt
Best service ever from Reece. He sent me lots of info via email while I was on the phone and then was great again when we went to the store to purchase 2 pillows, cooling pillow cover and a quilt. He organised to have a special quilt to be manufactured that was cool on one side and extra warm on the other. Best sleep ever.
Great product at a great price
I am really happy with my purchase. This quilt is really good quality. It's soft and light and not bulky yet warm. It made my night sleep so much improved. I can highly recommend it. Highly recommended, and a great price as well.
Love this quilt
Warm enough on cool nights, cool enough on warm nights. Lovely and light weight, and very well made.
We love sleeping under this quilt.
What is the best type of quilt to buy?

The best type of quilt will always be a matter of personal preference. There are so many different quilts to choose from, and every sleeper is different, so the key is finding a quilt that suits your individual needs.
What do I consider when choosing a quilt?

If you tend to have a warm body temperature, or you share your bed with a warm sleeper, you might want to choose a quilt made from a material designed to keep you cool. However, if you tend to feel cold in bed, it is advisable to choose a warmer quilt. In addition, quilts are available in lighter and heavier weights to suit your preference.

You also need to consider health issues. If you suffer from allergies, you need to choose a hypoallergenic quilt to ensure you can sleep comfortably every night.

Combine these factors with a quilt that fits your bed and suits your budget to find the best type of quilt for you.
How do I choose the right quilt online for me?

To choose the right quilt, you need to understand the differences between the various materials on offer.

Wool quilts

Suitable for both warm and cold sleepers, a wool quilt helps you to regulate your body temperature throughout the night. Wool is a natural material that is resistant to mould, dust mites and bacteria. It is an ideal, healthy choice for those who suffer from allergies.

Down quilts

When it comes to luxury, a down quilt is impossible to beat. It is filled with the downy feathers from the chest of a goose or duck, offering the ultimate in softness and comfort. Down quilts are ideal for cold sleepers, as they provide high levels of warmth while still being light in weight.

Feather quilts

A popular option due to their budget-friendly prices, feather quilts provide comfort and warmth without the expense of down. Filled with the longer feathers from the back of the goose or duck, a feather quilt settles comfortably around your body to give you that "tucked in" feeling.

Bamboo quilts

Lightweight and hypoallergenic, bamboo quilts are an increasingly popular, environmentally friendly option. They are particularly suitable for warm sleepers, as they help to keep you cool at night while still providing high levels of comfort.

Microfibre quilts

Developed as a hypoallergenic, modern alternative to down and feather quilts, microfibre quilts are soft, lightweight and extremely comfortable. They are a great option for cold sleepers due to the warmth they provide.

Cotton quilts

Cotton quilts are a popular option for warm sleepers. Naturally lightweight, a cotton quilt keeps your body temperature cool as you sleep, making it a highly practical choice for those who live in warmer climates.
Is a quilt and doona the same thing?

No, a quilt and a doona are different things. A quilt is made up of several layers and can be used with or without a cover. This means quilts are extremely versatile, as you can choose a quilt that coordinates with your home décor.

A doona, by contrast, is a simple rectangular bag filled with material such as down or feathers. A doona, sometimes known as a duvet, requires a separate cover – it cannot be used on its own.
Buy high-quality quilts online

If a quilt is what you're looking for, you can shop the excellent collection here at Mattress & Pillow Science. With fast, Australia-wide delivery and FREE shipping on all orders over $150, it's easy to order the quilt you want at the right price.

Shop quilts today – or, if you would like more information about the different types of quilt available, please contact us. Our specialist team will be happy to speak to you on 1300 795 177 or on Livechat.