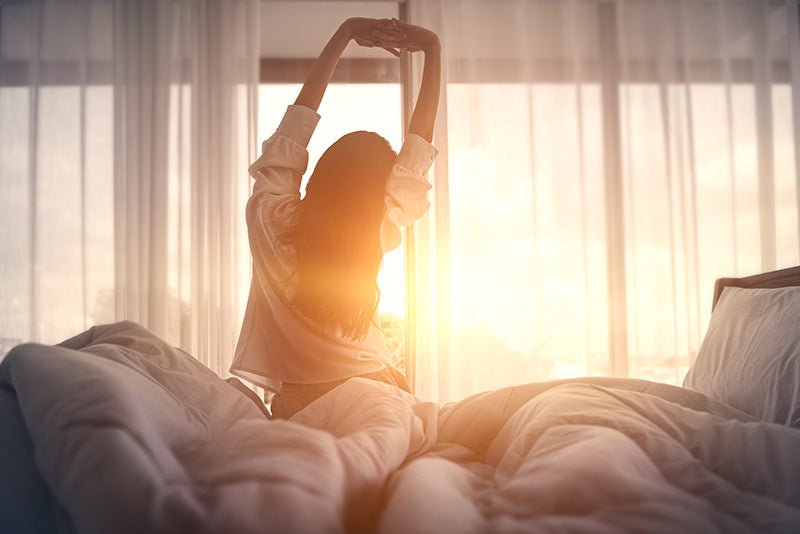 When choosing a mattress for your child, we know you want only the best. At Mattress & Pillow Science, we've got what you're looking for. From strong, inner spring mattresses covered in luxury foam and plush quilting to a wide selection of mattresses with pocket coils, we have some of the best mattresses for kids in Australia.
Shop our collection of children's mattresses online today and discover the fabulous sleep accessories you (and your little one) have been dreaming of.
The best mattress for kids, the best price for you
We've curated a comprehensive collection of mattresses for kids, with various sizes and styles to fit all ages. Whether you're looking for a simple single mattress for kids or something more spacious for an older child, we have you covered.
Choosing the best mattress for kids depends on several factors. Consider your child's age, height, weight and sleeping habits before purchasing. You should also consider the mattress materials (we recommend hypoallergenic options, especially for children with allergies) and optional extras such as bed protectors, pads and pillows for kids.
When it comes to size, most parents opt to buy a single mattress, as it gives little sleepers adequate room to snooze without taking up too much floor space. If your child is going through a growth spurt or is a particularly restless sleeper, double mattresses for kids may be something you should invest in to give your little one some extra space to get comfortable.
Sleep through the night comfortably with Mattress & Pillow Science
Whether you're looking for the best single mattress for kids or even a mattress for yourself, you'll find it all here at Mattress & Pillow Science. In addition to our children's mattresses, we also stock other traditional sizes, including king mattresses, queen mattresses, double mattresses, king single mattresses, and long single mattresses. We also offer extras like pillows, quilts, linens, protectors, and more.
Browse our collection of kid's mattresses today! Need help finding the perfect mattress? Our sleep specialists are here to point you in the right direction. Contact our team today and get ready for a better night's sleep.
FAQs
What type of mattress is best for kids?
That depends on your child's height, weight, sleeping habits and preferences. Our experts can help you choose the right mattress for your little one — contact us today.
What mattress firmness is best for a child?
Medium-firm mattresses are generally the best option for kids.
How thick should a mattress for kids be?
Most children's mattresses are around 13 to 20 cm, though you may opt for a thicker mattress if your child is old enough for one.
How much should I spend on a kid's mattress?
A high-quality children's mattress should last for years and provide your child with the utmost comfort. You can expect to pay around $500 for an excellent mattress, though prices vary depending on size and style.
At what age can a child sleep on a regular mattress?
Children may begin sleeping on regular mattresses as early as 18 months, though most transition happens between two to three years old.
Filters
On sale
On sale
On sale
On sale
On sale
On sale
On sale
On sale