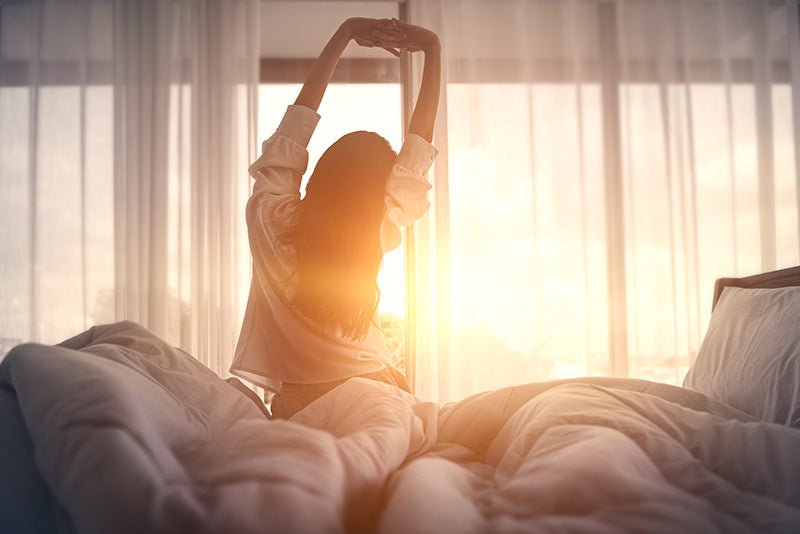 At Mattress & Pillow Science, you can browse a massive selection of mattresses, pillows, quilts, and anything else you need for a good night's sleep. If you like your mattress to be supportive, strong, and durable, you'll love our range of innerspring mattresses. Sourced from top Australian brands like Sleepmaker, we're proud to offer some of the best value spring mattresses you'll find online.
Enjoy rest and relaxation with an innerspring mattress
Our innerspring mattresses are among the best mattresses for back pain, as they're extra-firm and supportive. They also have a plush pillow top of cushioning foam for added comfort. You'll love lying back on one of these after a long day. 
Our spring mattresses include mattresses for kids, teens, and adults — along with several adjustable compatible mattresses. Regarding size, you can also choose between single mattresses, long single mattresses, double mattresses, queen mattresses, king mattresses, and king single mattresses.
Find the best innerspring mattress in Australia
There's no better place to buy innerspring mattresses in Australia than Pillow Science. If you have any questions or need help choosing the best innerspring mattress, please don't hesitate to call (03) 9576 8828, email info@pillowscience.com.au, or complete our contact form.
FAQs
What is the advantage of an innerspring mattress?
Innerspring mattresses are firm and supportive due to their metal coil support system. For this reason, many people find them easier to sleep on and better for their backs than other mattress types. The coil unit can also provide airflow, making innerspring mattresses a favourite for hot sleepers. 
What is the best innerspring mattress brand?
If you're looking for the best spring mattress in Australia, you'll love Sleepmaker. Sleepmaker's Australian-made mattresses are created using premium quality materials and leading technology. This reputable brand has helped thousands sleep better at night, thanks to their famous Sleepmaker Miracoil Spring System.
What is the difference between a mattress and an innerspring mattress?
Coils are the key difference between an innerspring and a foam mattress. Every layer of a foam mattress is made with foam, fabric, or latex with no coils. This design makes them soft and comfortable, but they lack the firmness and support of an innerspring mattress. As to which one is superior, it comes down to personal preference. 
Is innerspring the same as a hybrid?
No. A hybrid is a mattress with spring coils. Over one-third of its height is made up of foam or another secondary material. An innerspring mattress has metal coils and is topped with a layer of soft materials like cotton. Hybrid mattresses offer more plushness, while innerspring mattresses are firmer and bouncier — perfect for those who wake up with a sore back or neck.
How many years does an innerspring mattress last?
An innerspring mattress lasts for approximately seven to ten years. Its longevity may vary based on your body weight, how often you rotate it, general maintenance, etc. 
Can you flip an innerspring mattress?
An innerspring mattress should be rotated, not flipped.
How thick should an innerspring mattress be?
You'll want your innerspring mattress to be at least eight inches thick. This includes a two to three-inch thick comfort layer and a base layer that's five to six inches thick. 
Do all innerspring mattresses sag?
Innerspring mattresses
, like all mattresses, can sag over time. You can delay this by rotating your mattress every three to six months.