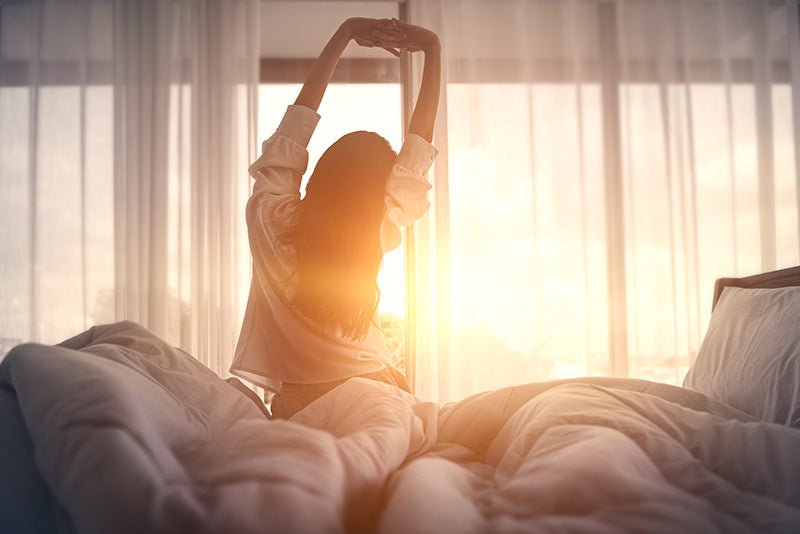 Looking for a double mattress? Select from our great range of double mattresses from Australia's biggest brands. Quick delivery. Buy online now!

Finding the perfect mattress is essential to ensure you have a healthy and restful sleep that leaves you energised for the day ahead. When looking for a good quality double bed mattress to purchase, there are plenty of things to consider, including your requirements, health concerns, sleep style, firmness, material and brand. At Mattress & Pillow Science we have a wealth of experience and research-based knowledge to help singles, couples or kids find the right sleep solution for their needs.
FAQs
How do I choose the right mattress?
When figuring out which mattress is the right choice for you, there are a few determining requirements that will help point you in the right direction. When thinking about the physical space where you will be sleeping this will give you some ideas on what sized mattress will be most suitable. A double size mattress can be a great option for singles; couples moving into their first home together but are looking for something more compact; sleepers who prefer laying on their back; or perhaps you've got a teen who has outgrown their king single mattress and needs a bed with a little bit more room. 
The next thing to consider are any health concerns you might have as these will help you decide on the feel, brand, and design of the mattress. For example if you suffer from back pain then choosing the correct mattress will relieve you of any pressure points and over time could alleviate your pain completely.
When exploring the different types of mattresses, and which ones will be best suited for you, we offer a large selection of materials including:
-
Pocket spring
-
Memory foam
-
Latex
-
Gel
-
Innerspring
If you're unsure whether a firm, medium or plush double bed mattress is best for you, our experienced team at Mattress & Pillow Science will be able to assist you in choosing the right mattress for your needs - to discuss further visit in-store or chat with the team online.
What is the best double mattress to buy?
At Mattress & Pillow Science, since 2005 we have worked closely with healthcare professionals experienced in physiotherapy, osteopathy and chiropractic research to develop a range of excellent quality mattresses. We understand that choosing a mattress is a very personal decision however our aim is to provide customers with a variety of options in order to find the best double bed mattress online or in-store. 
Our range of double mattresses include trusted brands that Australians have been purchasing for years, like AH Beard, Sleepmaker, AMC, Comfort Sleep Bedding, Therapedic Bedding and more. We are so confident you'll find the best double mattress in our store that we offer our customers satisfaction and comfort guarantees on our products to make sure you purchase the right mattress for you.
How big is a double mattress?
A double bed mattress is the next size up from a king single mattress, and is slightly smaller than a queen size mattress. Doubles mattresses measure at 138cm width and 188 cm in length. A good quality double mattress is a popular choice for single or couple use when wanting to be conscious of space.
How much is a good double bed mattress?
When it comes to understanding how much money to invest in your new mattress it can be pretty overwhelming to know where to start crunching the numbers. At Mattress & Pillow Science we are dedicated to helping customers find a solution that will lead to a healthier nights sleep while keeping budgets in mind. 
The good news is, if you're searching for a double mattress sale or you're looking for a budget-friendly option, the top range mattress options aren't always necessarily the best choice for your health concerns or needs. We have curated a selection of the best mattresses on the market which means our team of sleep specialists are on hand to help you choose a good quality double mattress within your price range.
How much does a new double mattress cost?
The price of a new double mattress will vary depending on the brand, feel and type of material which is why we stock a diverse range of double mattresses online and in-store. If you're opting for a firm spring coil design our selection starts at $349 for an AMC innerspring mattress and you'll find gel mattresses available from $2,395. We have worked closely with health experts to make sure we offer the best quality mattresses in a range of prices designed to provide you with healthier sleep for years to come.
What is the top rated mattress for this year?
Sometimes seeking advice from previous customers can be a great way to point you in the right direction when making a decision on which double bed mattress to purchase. This year our best selling mattresses have come from the Sleepmaker Miracoil range. These premium range beds combine a Classic continuous spring system with Dreamfoam® to provide great support at a very affordable price.
Where can I find the best double mattresses?
If you're on the hunt for a good quality double mattress you can't go past Mattress & Pillow Science to provide you with the best range of health expert-approved mattresses in Australia. Our specialist sleep consultants are on hand to consider all of your requirements and help you find a healthy sleep solution. We also have a wide variety of pillows, linen, toppers, bed bases, mattress protectors and quilts for you to choose from to complete your new bedding set up. If you'd like to head in-store we are based in Melbourne for you to drop in and explore your options, or if you'd like to make a purchase online our helpful consultants can advise remotely and can arrange for delivery to be made anywhere in Australia.
Filters
On sale
On sale
On sale
On sale
On sale
On sale
On sale
On sale
On sale
On sale
On sale