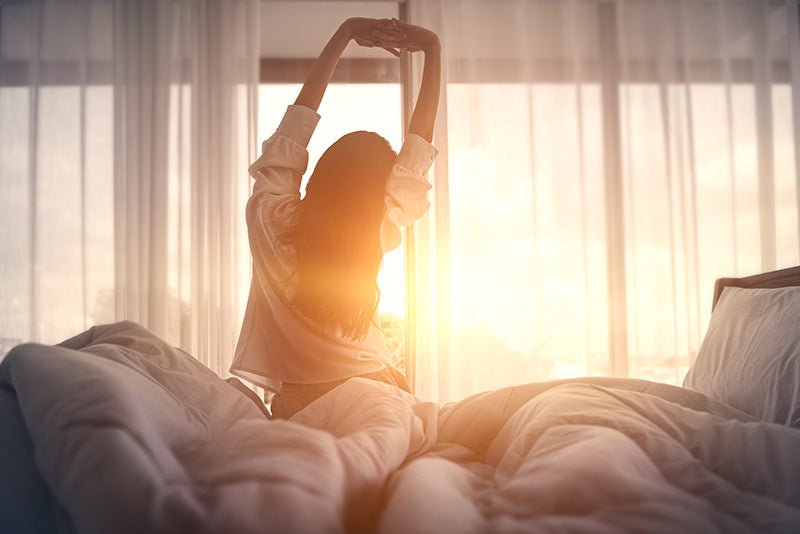 Tempur
Tempur pillows are made of shredded Tempur material, which makes them incredibly comfortable and supportive. They conform to the contours of your head and neck, providing support where you need it most. They're also hypoallergenic!
Tempur neck pillows are specifically designed to support the neck and head in a neutral position, keeping the spine in alignment. They're often made of memory foam, which conforms to the shape of your head and neck, providing support and relieving pressure points.
We want it to be comfortable for all sleep positions without compromising support or minimising the effect of mattress quality, so we use these soft adaptive foam materials that adjust really easily depending on how you're laying on it.
The bottom line is that Tempur provides full support for your head, no matter how you like to sleep. So whether you're a stomach sleeper, side sleeper, or back sleeper, you can find a comfortable position that works for you. And that means a better night's sleep for everyone.
Providing the best Tempur pillows in Australia
Most people spend about one-third of their lives asleep. That's a lot of time spent with your head on a pillow! So it's important to find a pillow that supports your head and neck in a way that is comfortable for you. So if you're looking for a supportive and comfortable Tempur neck pillow that will help keep your spine in alignment, a reliable pillow is a great option. And if you're looking to buy a Tempur pillow that's hypoallergenic and incredibly comfortable, you can do it right here. 
Tempur is one of the biggest and most recognizable brands in bedding. At Mattress & Pillow Science, we proudly offer some of the best pillows in the Tempur range. Quick Australia-wide delivery low flat rate shipping or free over $150 to help you enjoy a better night's sleep. Buy online now!
FAQs
What is the best Tempur pillow?
This is an individual choice. Your decision on which Tempur pillow in Australia is best will depend on what your specific use case will be. Our range of Tempur neck pillows is specially curated so that you can cater to your specific needs. That's why we focus on variety, including:
Ombracio pillow

— For those that tend to sleep on their stomach. It's a reliable solution for those that don't get the comfort they need from regular pillows — an added bonus is that you can flip it over and use it as a standard pillow. 
Ergonomic symphony pillow

— Designed for those that like to sleep on their back or sides. 
Original pillow

— The classic option that is more of an all-encompassing solution for neck and shoulder pain during sleep. 
Are Tempur pillows good?
Tempur pillows are the world's biggest-selling premium pillow and mattress brands. Our products are the ultimate choice in neck support and are recommended by over 75,000 medical professionals globally, so you know that our pillows radiate quality and comfort. All our pillows also come with a washable hypoallergenic cover, ensuring that you will get a restful sleep every night. 
Can you wash Tempur pillows?
We do not recommend washing your Tempur pillows. The high-density foam will become compressed and will not return to its original shape. It is best to wipe away any stains or dirt with a mostly dry cloth and wash the pillow covers separately. 
How long do Tempur pillows last?
Tempur pillows are designed and built to last for many years. That's why they have a great warranty period. 
Why are Tempur pillows good?
Most people like to have their heads in a gravity-neutral position when they sleep, but pillows just deal with the neck — so no matter what angle you sleep on, your head is still really bent forward relative to your body.
Tempur pillows
cradle the entire head with an inward type of cradle where the pillow acts as a soft cylinder around your neck that supports all 360 degrees of rotation there from front to back, and side to side.
Filters
On sale
Save $100.00
Save $60.00