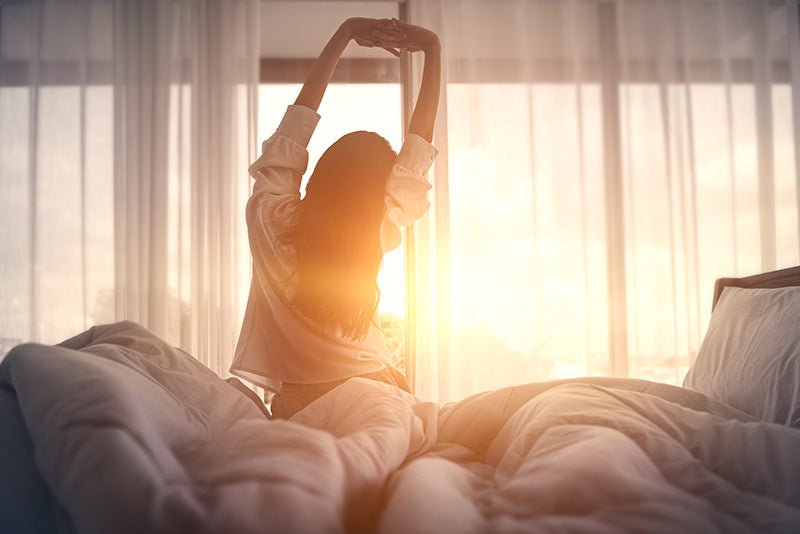 Chiropractic & Orthopedic Pillows
Looking for an excellent chiropractic pillow for your neck, shoulder or back pain? Our range of chiropractic pillows in Australia includes some of the best supportive pillows recommended and endorsed by Australian physios, chiropractors and other healthcare professionals. These medium-firm pillows are designed to shape themselves to your neck, providing full support and relaxed slumber.
From gel-infused chiropractic pillows designed to keep your head cool to adjustable orthopaedic pillows that can accommodate different heights, Mattress & Pillow Science has a range of options in different shapes and sizes to suit any sleeper. Shop from our collection and enjoy Australia-wide delivery at low flat-rate shipping or free delivery on orders over $150.
Give your neck the support it needs with chiropractic pillows
Having the correct spinal alignment while you sleep is no different from sitting correctly while working during the day. Putting pressure on your back, shoulders or neck while sleeping can be a serious impediment to a good night's sleep — and nobody wants to wake up sore, tired and irritable.
Recommended by chiropractors, osteopaths and physios, our orthopaedic pillows offer excellent support and comfort that will alleviate aches and pains, resulting in a refreshing and restorative night's sleep.
Chiropractic pillows for neck pain (also known as orthopaedic pillows or physio pillows) offer relief by supporting your neck to give the correct spinal alignment while you sleep. Whether it's lower back pain, neck pain or shoulder pain, the right contour pillow will provide the best neck support whether you're a side or back sleeper.
Our chiropractic pillows also come in a range of materials, including latex, memory foam, gel, bamboo and more.
Choose from a variety of high-quality chiropractic pillows in Australia
Our collection of pillows uses leading-edge materials such as high-quality memory foam. This will help relieve pressure from one's sore spots and may relieve pain (neck pain, headaches or migraines) that is related to incorrect or bad sleep posture from sleeping on an inappropriate or inferior pillow.
If you're looking to improve your posture while you sleep, look no further than Mattress & Pillow Science. Our collection of posture pillows and mattresses is designed to improve your sleep posture so that you sleep in a neutrally-aligned position. From firm pillows that keep your spine aligned to soft pillows you can comfortably sink into, we have it all.
Choose Mattress & Pillow Science — the healthy sleep specialists
At Mattress & Pillow Science, we have an array of orthopaedic pillows from different brands, including Flexi Pillow, Somna Medica, Bambi, Dentons, Kelly & Windsor, Minijumbuk, Neck Therapie and Tempur.
Are you having trouble choosing? Speak to one of our Healthy Sleep Specialists to get expert advice. Contact us today or buy online and experience the Mattress & Pillow Science difference.
FAQs
An orthopaedic pillow, otherwise known as a chiropractic pillow, is specifically designed to support your neck during sleep. Unlike traditional pillows, chiro pillows are shaped differently, featuring a contoured design that supports the slopes between your neck and head while you rest.
The unique shape of orthopaedic pillows offers a number of benefits, including:
Aligning your back and neck — Chiro pillows align the neck and spine by supporting these areas to help you maintain a natural posture while you sleep. With the right pillow, your head, neck and spine should be in neutral alignment.
Reducing pains — The shape of an orthopaedic pillow allows you to sleep with a proper posture, which reduces the pressure on joints.
Improving sleep — Reduced pains and better posture all contribute to restful sleep. Aside from this, some chiropractic pillows have gel materials that can help you avoid overheating at night, leading to more comfortable sleep.
The best orthopaedic pillow for you depends on your needs, sleeping habits, and environment. Below are a few factors to consider when finding the right pillow:
Sleeping position —  Your most frequent sleeping position plays a role in the type of chiropractic pillow you get. There are pillows meant for side sleepers, back sleepers and tummy sleepers. Some orthopaedic pillows may also be suitable for different types of sleepers, but it's best to get one specific to your sleeping style for maximum support.
Customisation — Some pillows offer customisable support through adjustable inserts. These inserts let you raise or lower the height of your pillow to fully support your body. Looking at customisation options is best for those who have different sleeping styles or want a versatile orthopaedic pillow to see what best suits their body.
Cooling capabilities — Some chiropractic pillows have cooling support with a gel-infused layer, while other chiro pillows have a more breathable design from within.
At Mattress & Pillow Science, we have a range of orthopaedic pillows to suit any sleeper. Sink into
Flexi Pillow's Gel Contour with Bamboo
for a cooling pillow with all the right support, or try out Dentons Talalay Latex Medium Pillow for long-lasting, hypoallergenic support.
Keeping your neck and head aligned throughout the night is essential for side sleepers. Mattress & Pillow Science has an array of chiropractic pillows perfect for side sleepers. Opt for
Flexi Pillow's Talalay Bamboo Classic Pillow
, which has a medium firmness and is perfect for those with allergies, or
Dentons' Medi Rest Pillow
, which offers medium-high height and a shoulder recess for extra support.
Filters
Save $50.00
Save $50.00
Save $13.90
Sold out
Save $12.90
On sale
Save $12.90
Save $50.00
Save $50.00
Save $10.90
Sold out
Save $13.90
Save $20.00
Save $15.00
Sold out
Save $40.00
Sold out
Sold out
Save $100.00
Sold out
On sale
Sold out
Sold out
Save $40.00