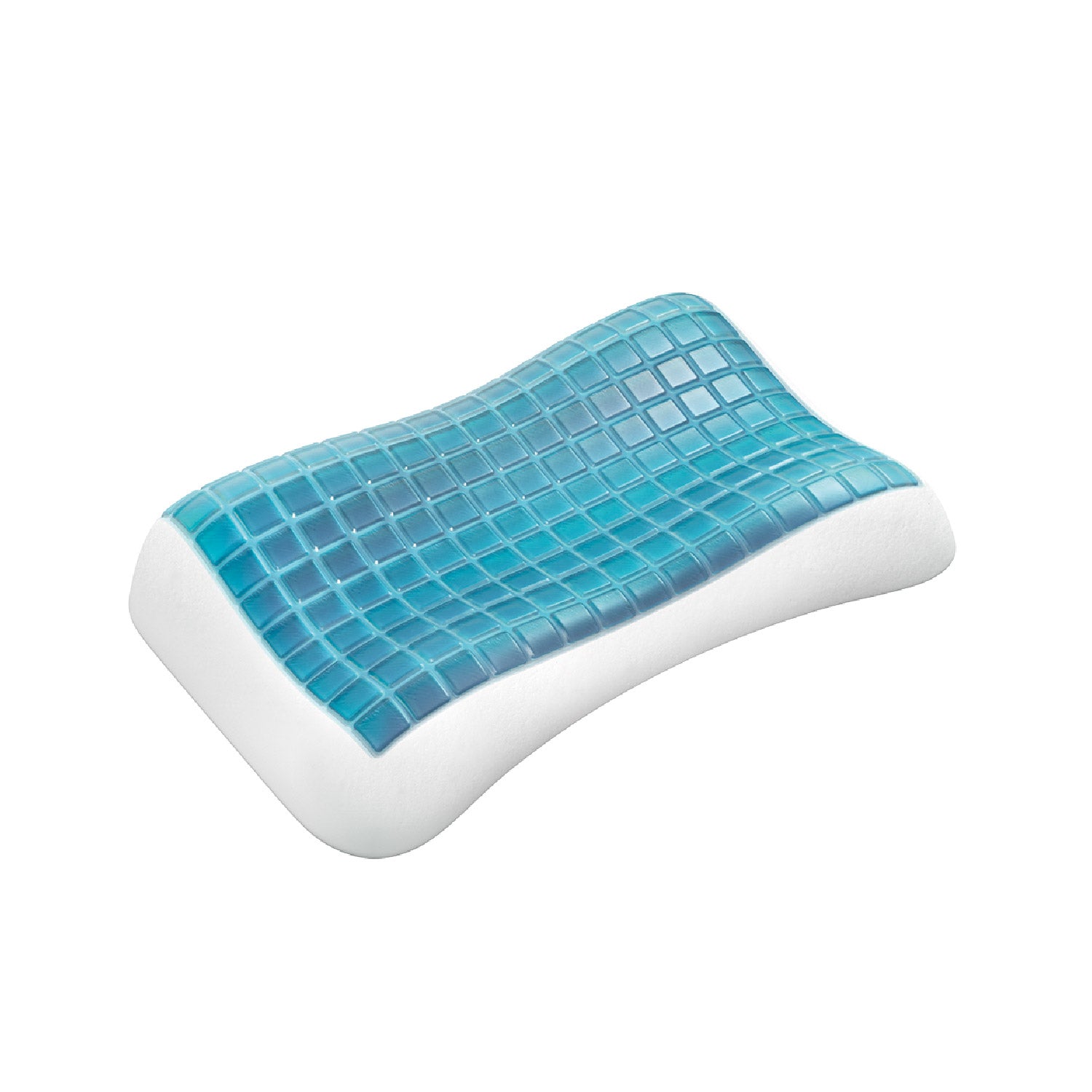 Technogel® Anatomic Curve Pillow
Pixel Anatomic Pillow by Technogel

Two loft heights and an ergonomically curved surface help alleviate neck pain for medium/large framed back or side sleepers—and those who flip from back to side.
- Next Day Shipping (Free Over $150*)
- Cool Gel Padding
- 5 Year Warranty
- Designed for Back or Side sleeping
---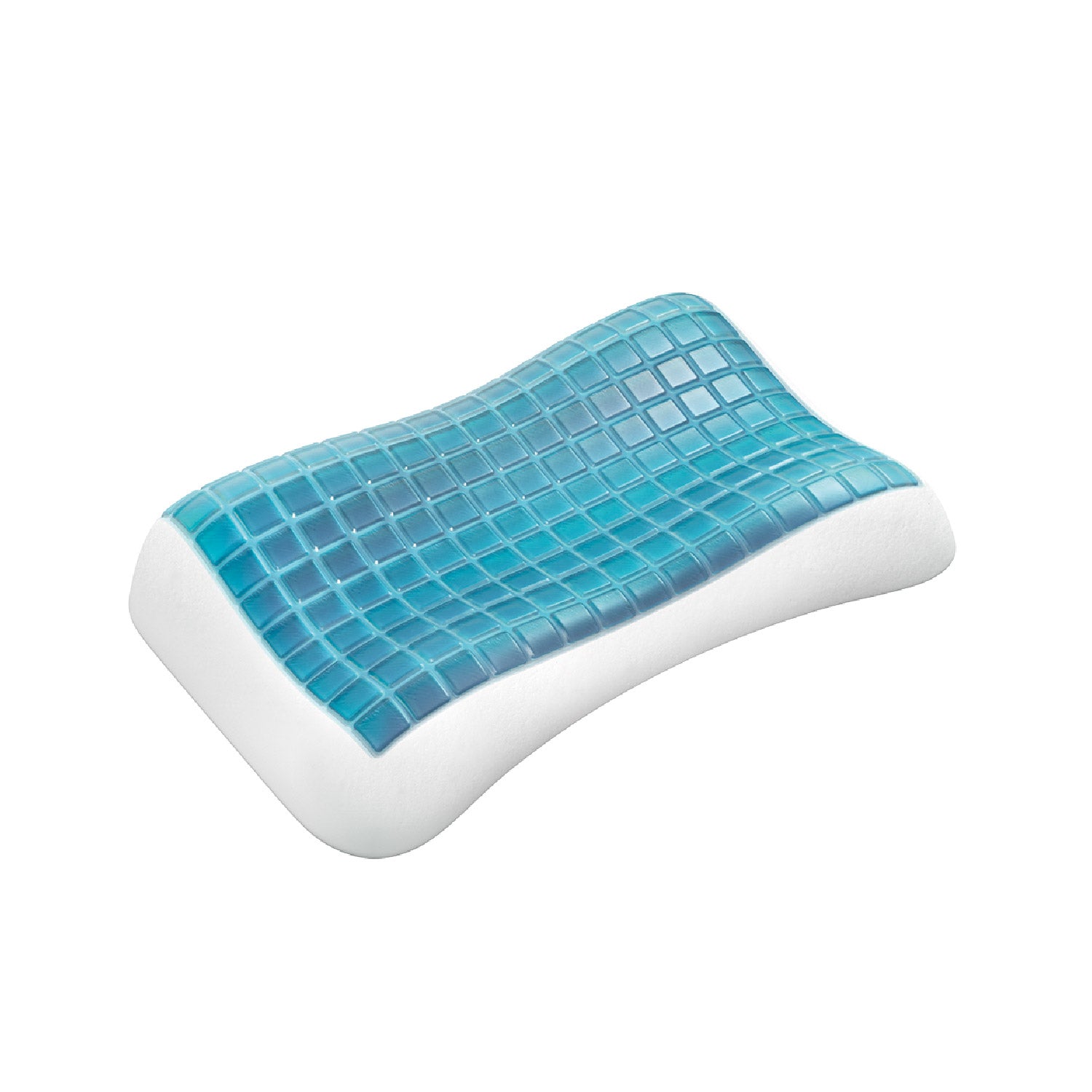 Globally Recognised, Made in Italy
This range is world-famous for its unprecedented support and pressure relief whilst remaining supremely comfortable. The gel will help regulate your temperature to reduce the harshness of those hot summer nights. Buy online now!
30-Day Sleep Satisfaction Guarantee.

We are so confident that you will enjoy both the comfort and support that this pillow offers – that we offer a 30-day satisfaction guarantee. Sleep on the pillow for up to 30 days and if you are unhappy with your purchase we will refund you, less the delivery charge.
This product is rated 5.0 of 5.0 stars.
It has received 8 reviews.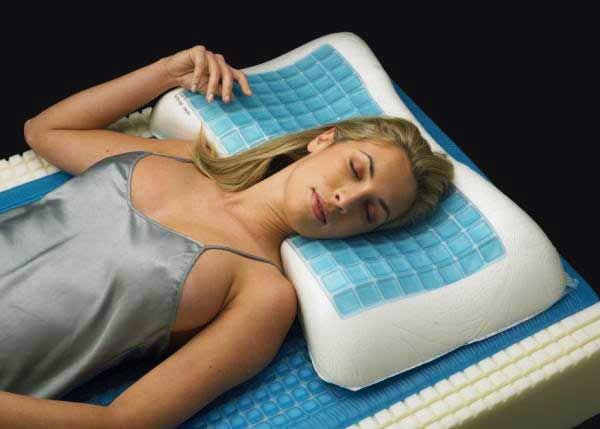 Do you Suffer from Neck, Back or Shoulder Pain?
The Technogel® Pixel Anatomic Gel Pillow is particularly popular with people who suffer from neck, back or shoulder pain and as such may assist in relaxing the muscles in your upper back. This may also provide you relief and support whilst you sleep.

Using Technogel®'s patented gel therapy the Anatomic pillow keeps your head, neck, and spine in a neutrally aligned position resulting in a better night's sleep. This innovative design harmonizes with your body to create the ultimate sleep solution.
Key Features
Two loft heights - designed for Back or Side sleeping
Ergonomically designed curved pillow for great sleep posture
Improved Coolness breathability and thermoregulation.
Pressure-relieving and body contouring
A removable soft winter cover maximizes the cooling effect
Patented non-toxic and odourless, soft-solid gel
Made in Italy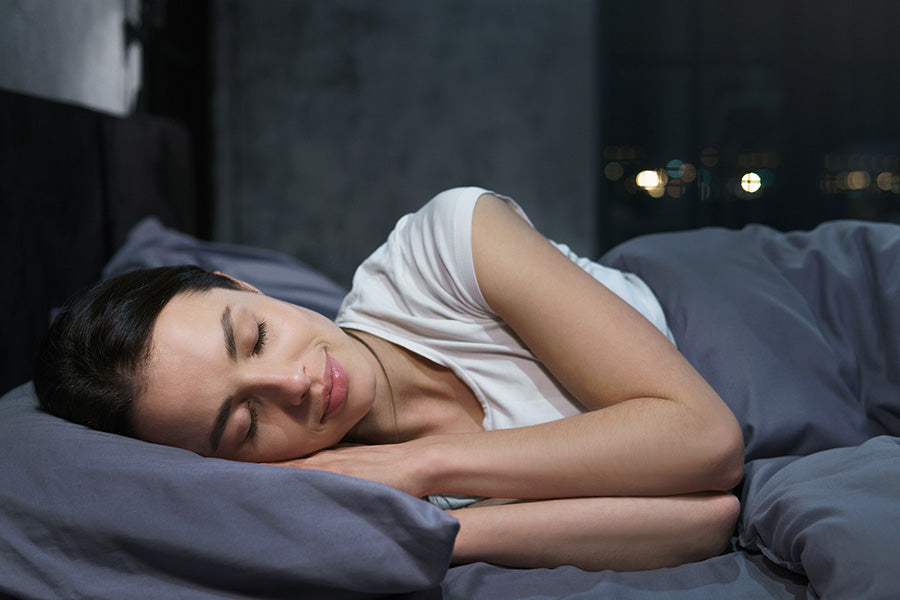 University Tested – "More time in Deep Sleep & Less Time awake"
A test conducted by the Sleep Medicine Centre of the University of Turin at Le Molinette Hospital in Italy has shown that Technogel®'s surface layer retains its cool sensation longer than the same product without Technogel®.

The study in Turin proves that the combination of this cooling effect and conforming pressure-relief demonstrated that Technogel® can support as much as 45% more time in deep sleep and up to 35% fewer awakenings during the night.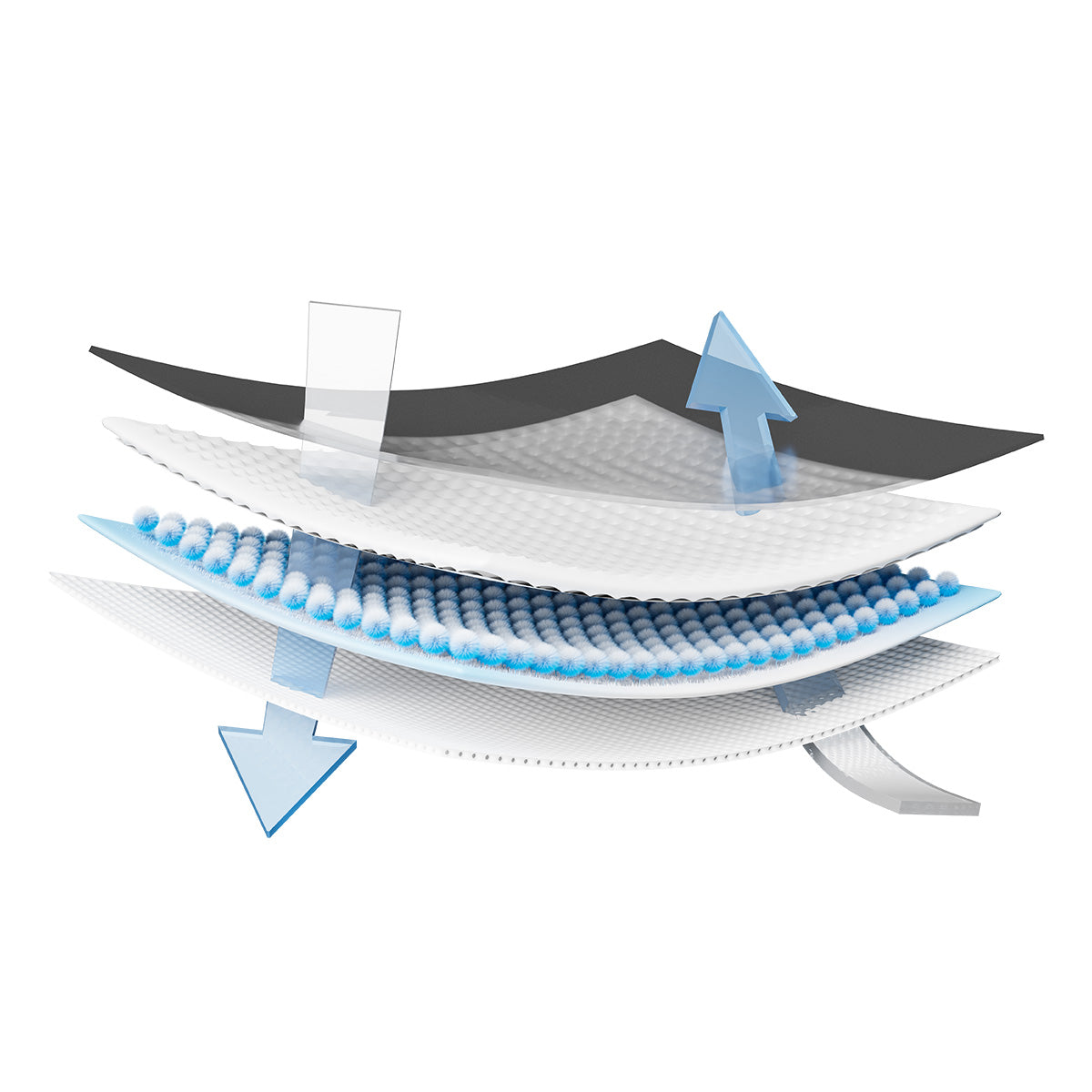 Improved Ventilation, Breathability, and Cooling Effect
The Gel responds uniquely to ones body. The "soft-solid" Technogel® improves conductivity and this ensures that heat is dispersed and temperature is controlled to improve the comfort of sleeping. As your body cools down, Technogel® absorbs the heat released instead of allowing it to recirculate, compared to foam or latex products.
During the night the gel and ones body achieve a balance. A patented array of top-to-bottom air tunnels complement and further enhance Technogel®'s thermoregulation so you stay cool, comfortable and soundly asleep.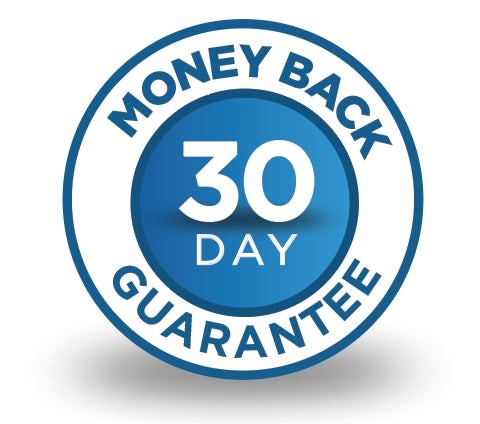 Have the assurance of an in home trial after you purchase! Giving you 30 days to ensure the pillow is right for you with the option of returning it.
Pillow Specifications
Measurements: 66cm Length x 40cm Width x 11cm Height