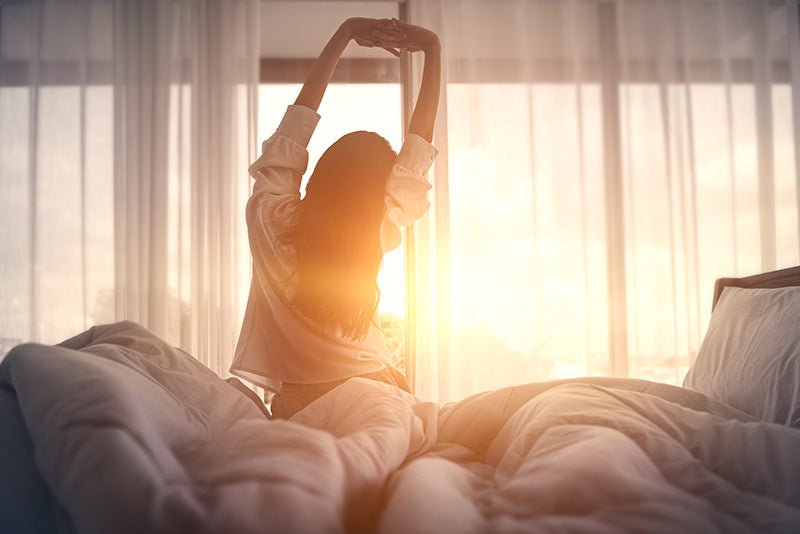 If you suffer from backache or other aches and pains, consider purchasing a firm mattress for a better night's sleep.
Supporting your back while you sleep
Firm mattresses will support your back while you sleep, ensuring that your spine is properly aligned and minimising pressure on your vertebrae.
A good quality firm mattress or best extra firm mattress will also distribute your weight uniformly, taking the pressure of the rest of your body and supporting you gently as you sleep.
A good night's sleep for you and your partner
In addition, firm mattresses are ideal if you share a bed with a partner who tends to move about in their sleep. With a softer mattress, you will be able to feel each and every one of their movements, which means a disrupted night's sleep. 
But with a firm mattress, that won't be an issue. A high-quality firm mattress will stay put, absorbing all those annoying vibrations and movements, so you and your partner get the refreshing night's sleep you both deserve.
Take a look at our collection of firm mattresses online. Search by size to find the ideal mattress for your requirements, whether that's a king size mattress for the master bedroom or a single mattress for your guest bedroom.
Know that you can search for your next firm mattress by material too. If you want to combine support with a cooling effect, go for a gel mattress. Or if you like comfortable, full-body support, check out our pocket spring mattresses.
Our collection includes top brands such as A.H. Beard, SleepMaker, Comfort Sleep, Therapedic Bedding and Transforma. Whichever firm mattress you opt for, you can rest assured that it's been handpicked by the sleep experts at Mattress & Pillow Science.
FAQs
What kind of mattress is most firm?
As a general rule, the best quality firm mattress will be classic innerspring and pocket spring mattresses. Their robust construction absorbs shock and provides a firm yet comfortable surface, ideal for anyone who needs that extra bit of support.
Is it good to sleep on a firm mattress?
A firm mattress is recommended if you need extra support because of backache or other pain issues or if you are heavier.
Firm mattresses are also ideal to sleep on if you have a partner who moves around a lot when they sleep. A firm mattress will absorb these movements so that you can enjoy better quality, undisturbed slumber.
What types of mattresses are firm?
The good news is, you can choose a firm mattress from a variety of materials, including memory foam and latex.
Innerspring and pocket spring mattresses are also popular choices for a firm mattress.
Simply browse mattresses by type to see an overview of firm mattress in your preferred material.
What happens if a mattress is too firm?
If you choose a mattress that's too firm for your requirements, you may wake up with a stiff neck, headache and other aches and pains. This is because a too-firm mattress does not allow as much freedom of movement as a softer option does.
If you find that this is the case with your current mattress, opt for a medium mattress that offers just the right amount of support.
Is it better to sleep on a hard or soft mattress?
A hard mattress works well if you need extra support. This could be because you suffer with chronic pain or have a heavier body weight, for example.
But soft or plush mattresses have their place too. They are a great choice for people with a lighter body weight and don't need as much support from their mattress.
Do hotels use soft or firm mattresses?
Many hotels opt for medium firmness mattresses. This enables them to cater to most people's tastes.
And the best hotels will have items like
mattress toppers and overlays
to hand so that they can adjust the feel of a mattress according to individual guests' requirements.
Filters
On sale
On sale
On sale
On sale
On sale