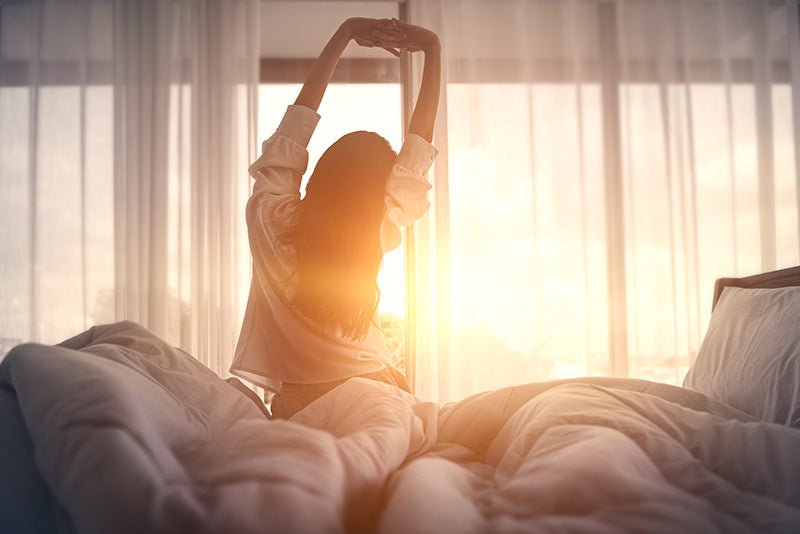 Looking for a single mattress? Select from our great range of single mattresses from Australia's biggest brands. Quick delivery. Buy online now!

We all remember our first single bed. It's a huge source of childhood comfort and the place where many of our early dreams are born and formulated. If you want your child to have the best possible experience of bedtime, the quality of the mattress you choose is hugely important.
A good quality single mattress will set you up for life. It can protect the growing bones of a child, and encourage the right posture from a young age, helping to prevent potential muscular and skeletal injuries as your little one grows bigger and older. Most importantly, a good quality single bed mattress provides your child with nights of peaceful sleep, fuelling them with the all-important energy they need to get the most out of every day.
At Mattress & Pillow Science, we offer an outstanding range of single mattresses, suitable for kids to teens and even beyond.
The best quality single mattress collection in Australia
Mattress & Pillow Science is the home of the most well-researched mattress collection, providing you with mattresses that are healthy and comfortable and that cater to your sleep preferences. Since 2005, we have been working with back health specialists, physiotherapists, chiropractors, osteopaths and other healthcare professionals to bring you a collection of mattresses designed to do the very best for your back health. This includes our single mattresses, as we believe it is never too early to start protecting your bones and muscles.
Whether you prefer a firm or medium mattress, there are plenty of options in our collection for you to explore. We even offer a wide range of plush mattresses for the ultimate in softness and comfort. In addition, we cater to special needs, including mattresses specifically designed to help those who suffer from back pain.
We also recognise that it isn't just kids who sleep in single beds! Ideal for small apartments and hotel rooms, our single mattress collection offers three different sizes: standard single, long single and king single. This enables you to choose a single mattress that best suits your requirements or accommodates the changing needs of your growing child. And if it's ever time to move on from a single bed, we can also help you to find the perfect double, queen or king size mattress for your home.
Our single mattress collection only contains products from highly reputable brands, including:
- 
Sleepmaker
- 
Comfort Sleep
- AH Beard
By partnering with these respected names, we ensure that you will receive the best quality single mattress you can buy.
FAQs
Yes, we stock a wide range of good quality single mattresses. While many adults never sleep in single beds, these mattresses are popular in smaller spaces and are also ideal for children and teenagers.
A single bed is generally the smallest size you can buy. Only a cot is smaller, and these are only suitable for babies and toddlers. A cot requires a special cot mattress designed to be even smaller than a single mattress.
This depends entirely on your
preference
. If you're looking for a high level of support and pressure relief, you might want to consider a
pocket spring mattress
. Each spring is sewn into its own pocket of fabric, enabling the springs to move independently of each other, accommodating your body as you move in your sleep. This is in contrast to the more traditional
innerspring mattress
, which has a steel coil system inside covered with layers of padding. These mattresses are noted for their comfort and durability.
If you want a mattress that adapts easily to your individual sleep style, you should probably purchase a
memory foam mattress
, which quickly learns the shape of your body and forms around it. Or, if you're looking for an innovative product that keeps you cool as you sleep, a
gel mattress
is the right choice for you.
The first thing you need to look for in a good quality single bed mattress is a reputable brand. This will ensure that the mattress is well-made and designed to last. Following this, you need to think about your individual sleep style, as this will help you decide what to look for in your ideal single mattress. In addition, take into account any problems you may have with your muscles or bones, as this may require a specialist mattress.

If you are choosing a single mattress for a child, remember that they will grow. If you want to get the most out of a mattress, you need to choose one that will accommodate your child's increasing size.
There are no fixed prices for single mattresses. Some of them can run to thousands of dollars, while others are a lot more budget-friendly than this. At Mattress & Pillow Science, our single mattress prices start from just $375, and we always provide you with our very best prices on all the products we sell.
This is up to you. You need to take a look at your budget and work out what you can afford. You then need to find a mattress within your budget that is suitable for all your needs and preferences. Our specialist team is always here to advise you if you need any help and support.
Shop our range of
single mattress collection
today!
Filters
On sale
On sale
On sale
On sale
On sale
On sale
On sale
On sale
On sale
On sale
On sale