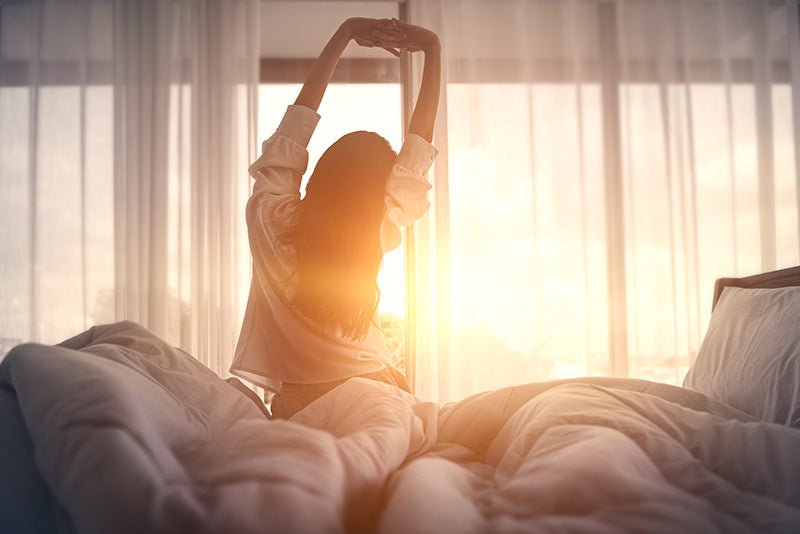 Enjoy a better, healthier night's sleep tonight with a premium quality memory foam contour pillow. Quick Australia-Wide delivery Low Flat Rate Shipping or FREE over $150. Buy online today!

Stiff neck in the morning? A contour pillow may be just what you're looking for!
At Mattress & Pillow Science we offer a range of premium quality, purpose-built contour pillows to help you get a better, healthier night's sleep.
To relieve your neck pain, or simply improve your quality of sleep and posture, our contour pillow range comes in various feels and fills including memory foam, gel and latex to benefit all body frames and sleep preferences.
Mattress & Pillow Science contoured pillows provide great head and neck support when you are sleeping on your side as they are gently curved to support the gap between your shoulder and your neck. Contour pillows are great for those with neck pain as the contoured shape supports a neutral sleep position where the whole body is in alignment. A neutral spine is universally recognized by back- and neck-care professionals as your optimum sleep position.
Our contour pillows are specially designed to be higher on one side and have a double lobe (providing the contour) ensuring that a neutral spine position is achieved even when sleeping on the back, making them ideal for back sleepers too.
Memory foam contour pillows are extremely popular. They are made from high quality, high-density, pressure relieving memory foam and are exceptionally comfortable to sleep on. Combined with the support of the contoured pillow shape, the memory foam is heat sensitive, so it slowly softens to the shape of your head and neck, supporting you in all the right places.
Everyone is different and one person's preference may be different to another's. Hot sleepers may prefer a contoured memory foam gel pillow while others may prefer the feel of natural latex contour pillow. 
Mattress & Pillow Science offers a 14 day trial period on any pillow purchased with a pillow protector to ensure you get the perfect pillow for your needs. (Terms and Conditions Apply). 
Filters
Save $50.00
Save $13.90
Save $50.00
Save $12.90
Sold out
Save $50.00
Save $50.00
Save $10.90
Save $12.90
Sold out
Save $18.80
Save $40.00
Sold out
Save $100.00
Save $20.00
Save $15.00
Sold out
Sold out