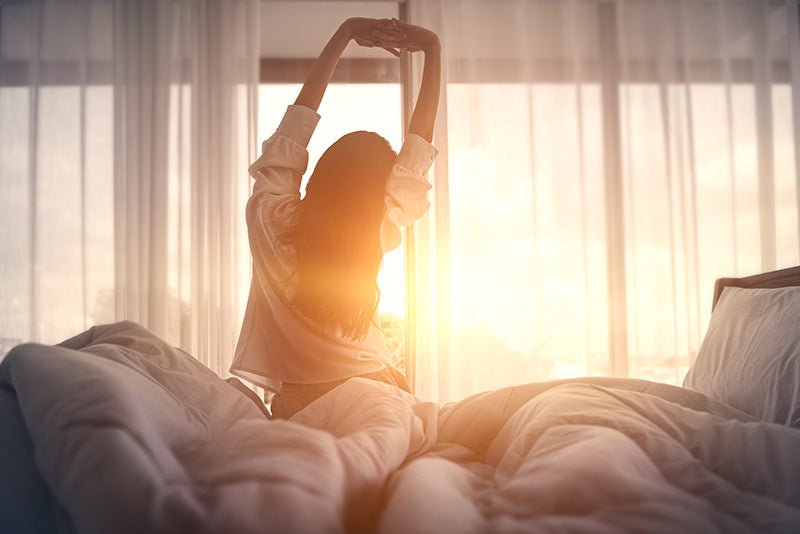 Choose multi-zoned pocket spring mattresses for fabulous individual support and virtually no partner disturbance. Shop our range to find the perfect pocket spring mattress for you. Buy online now!
Searching for a pocket spring mattress in Melbourne? 
If you've been looking for a top quality pocket spring mattress , then you've certainly come to the right place. Mattress & Pillow Science is a specialist supplier of luxury pocket sprung mattresses. Designed for minimal partner disturbance and supreme comfort, our premium quality pocket sprung mattresses are multi-zoned with twin, 3, 5 and 7 zones, and come multi-layered for additional comfort with various combinations of gel, latex and memory foam.   
Minimal partner disturbance
We all know how important sleep is and there's simply nothing worse than having to get up in the morning after a disrupted sleep. If you're tired of waking up at night because of your partner's movements, then one of our pocket spring mattresses is exactly what you are looking for. A top quality pocket spring mattress from Mattress & Pillow Science is the perfect solution for eliminating partner disturbance and offers terrific value for money. Ask our expert healthy sleep consultants to discuss your requirements and you'll soon be on your way to a restful night's sleep!
Pocket spring mattresses - how do they work?
Redefining the innerspring mattress, each pocket spring – or coil - is set in a fabric pocket, giving individual support and virtually eliminating any partner disturbance. Technologically advanced, pocket springs come in many strengths and sizes. Often zoned, the alternating light and heavier gauge steel springs provide different responses to body weight, giving some pressure relief. A mattress with twin springs, where one spring sits inside another, provides extra strength, while a dual spring system combines the benefits of the pocket spring and innerspring. All pocket spring mattresses (also known as pocket coil mattresses or pocket sprung mattresses) need a comfort layer, whether it is memory foam or latex padding that sits directly on top of the springs, or a pillow top combination of luxuriant memory foam, natural latex or cool gel.
What's the best pocket spring mattress for me?
Our mutli-zoned, multi-layered pocket mattresses come in a fantastic rage of styles to meet the demands of even the lightest, fussiest sleeper. To guarantee you're getting the right mattress for your needs we offer Mattress and Pillow Science's 30 Day Satisfaction Guarantee*. Don't forget, the best pocket sprung mattress is the one that feels most comfortable for you. 
Call now or buy online and experience the Mattress & Pillow Science difference for yourself.
Mattress & Pillow Science. The healthy sleep specialists.