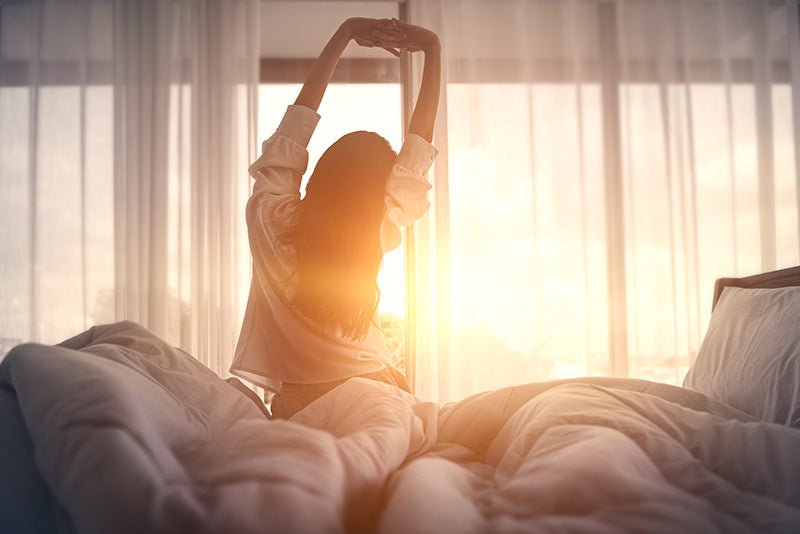 Looking for a king single mattress? Select from our great range of king single mattresses from Australia's biggest brands. Quick delivery. Buy online now!

When it comes to shopping for king single mattresses online, Mattress & Pillow Science can cater to all your needs. We offer a wide range of king single mattresses to suit all requirements at the best possible prices.
A king single bed and mattress is the ideal solution for a single person living in a small apartment — it offers all the space you need for a comfortable night's sleep while being able to fit easily into a room with limited space. A single king is also a great choice for teens who have grown out of their kids' mattresses and are looking for something larger, without being too large for a child's room.
A top quality king single mattress for every sleeper
Whatever you're looking for in a king single size mattress, Mattress & Pillow Science can provide it. Since 2005, we have been working with some of Australia's leading back health specialists, physiotherapists, osteopaths and chiropractors to provide a range of top quality products designed to help you sleep more comfortably. Our selection includes mattresses for those who suffer from back pain, helping to improve your quality of sleep and enjoy a greater sense of wellbeing.
There are also numerous different options when it comes to mattress materials. Our extensive collection includes all types of mattress, including:
We offer such a wide selection so that every sleeper can find the perfect king single bed mattress to suit their preferences. Our aim is for you to enjoy unrivalled comfort and peaceful sleep, every night.
FAQs
What is the best king single mattress?
This is always going to be a matter of opinion, which is why we ensure that we stock an extensive range of king single mattresses, providing you with the choice you need. The best king single bed mattress for you will always be the one that feels the most comfortable.
However, you can guarantee quality by choosing a reputable brand. We stock king single mattresses from some of Australia's top mattress manufacturers, including Sleepmaker, Comfort Sleep Bedding, Therapedic Bedding, AH Beard, AMC, and more. They all have extensive experience and excellent reputations, producing top quality mattresses that are designed to last.
Do 2 king single mattresses make a king?
No, all sizes of mattresses have specific measurements. A king single bed mattress is the same length as a king size mattress, at 2,030mm. However, a king single size mattress is 1,055mm wide, while a king mattress has a width of 1,835mm. If you put two king single mattresses together, you would create a huge width of 2,110mm, far wider than a standard king mattress. This might be a good solution if you require a very large sleeping area and have a generously sized bedroom! In most homes, however, this would be too big.
How do I choose a good king single mattress?
There are several factors you need to consider when choosing the right single king mattress for you. In addition to selecting a product from a respected manufacturer, you need to think about the feel of the mattress. Some sleepers like a firm mattress, as this provides you with a sturdier base, giving you more support while you sleep. Other sleepers might prefer a medium mattress, offering the perfect combination of strength and softness.
Those who want the ultimate in luxury can choose a plush mattress. This is the softest option, giving warmth and a cosy feel. We offer a full range of mattress options, enabling you to select the product which best suits your personal needs and preferences.
How much is a king single size mattress?
Like all mattresses, king single bed and mattress options come in an extremely varied price range. At Mattress & Pillow Science, we believe everyone should be able to enjoy a comfortable and peaceful sleep every night, which is why we will always give you our best price on every item we sell. Our king single mattresses start from just $392.45, but there are plenty of choices suitable for most people's budgets.
How much should I pay for a good king single mattress?
One of the most important issues when looking at king single beds for sale is that it should be within your budget range while still being a well-designed product. A mattress is a significant investment that is supposed to last for several years. This is why we only stock mattresses by highly reputable manufacturers. When you purchase from us, you know you are getting a quality king single mattress that will provide you with great value for money.
Is a king single the same as a double mattress?
No, it isn't. The standard size for a single king is 1,055mm wide x 2,030mm long. A double mattress is wider at 1,385mm, but it is also shorter, with a length of 1,900mm.
Here at Mattress & Pillow Science, we stock a full range of mattress sizes, from single to double, queen and king, offering top quality mattresses to suit all requirements.
How much bigger is a king single than a single?
A king single size mattress is a longer and wider alternative to a regular single mattress. The standard dimensions for a single mattress are 915mm wide x 1,900mm long. A king single bed mattress offers extra width at 1,055mm and additional length at 2,030mm.
If you're looking for a longer bed but with the narrow width of a single mattress, you could consider a long single mattress, which measures 915mm wide by 2,030mm long. This is one of the many options we offer here.
Shop king single mattresses online
If a king single mattress is what you need, take a look at our extensive selection. We offer fast, efficient service and Australia-wide shipping, as well as the best possible prices.
Filters
On sale
On sale
On sale
On sale
On sale
On sale
On sale
On sale
On sale
On sale
On sale