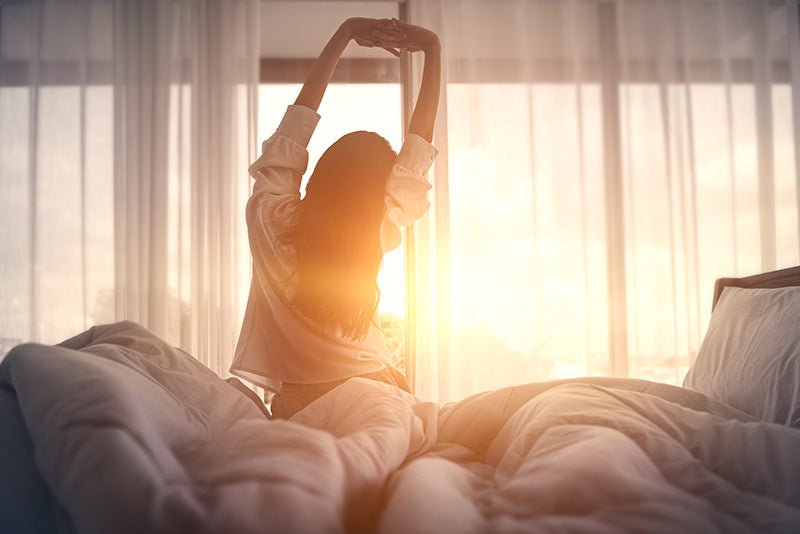 Shop our fantastic range of Australian and international single quilts for all seasons in a variety of materials including bamboo, microfibre, wool, cotton and more!
Quick
Australia-Wide delivery
L
ow Flat Rate S
hipping
 or FREE over $150. Buy online today!
Are you looking for the perfect single quilt? 
Look no further. 
Here at Mattress and Pillow Science we stock a great range of quality single quilts from brands like Alastairs, Bambi, Downia, Kelly&Windsor, Easyrest and MiniJumbuk, to name a few.
If you're looking for the right quilt for a single bed, you've definitely come to the right place. 
We stock a sizeable range of quality single quilts for all seasons, with a fantastic range of fills – whether you want to treat yourself to a luxury down quilt or you're after a light and comfortable bamboo quilt for summer, you're sure to find a single quilt for you.
Don't delay - speak to one of our healthy sleep specialists today for expert advice.
Call now or buy online and experience the Mattress & Pillow Science difference for yourself.
Find quality single quilts online from our extensive collection. They're the perfect companion to your single bed, fitting exactly to look chic during the day and designed to be super comfortable at night too!
A single quilt will make the perfect choice for any single bed in your household. Maybe you have a smaller guest room set up with a single bed for occasional sleepovers or are looking for single quilts online for your kids' bedrooms.
Whatever the reason for searching for single quilts, rest assured that you will find what you are looking for here in the Mattress & Pillow Science collection.
We also stock a vast range of mattresses, all selected for their ability to offer you a comfortable and healthy night's sleep. We work closely with health professionals to ensure that our range supports your back as you sleep and works in harmony with your body.
You'll also find mattress protectors to ensure your mattress gets the maximum lease of life.
And complete your single bed's look with sheet sets from our extensive range.
FAQs
How big is a single quilt?
The standard single quilt size is 210 cm in length by 140 cm in width, making it the right fit for a single bed.
It will provide enough cover to make you feel relaxed and comfortable as you slumber. It will also look great during the day once you've made your bed, providing the perfect single quilt size to fit your bed perfectly.
Where can I buy a single size quilt?
Mattress & Pillow Science offers a wide range of single quilts from leading brands. We take care to stock only the best quality quilts and bed accessories and take pride in our many years of experience in sourcing the most comfortable and supporting products.
Choose from our broad range of single quilts, with a quilt for every season and every preference, whether you like a heavy-feeling quilt to feel extra cosy or prefer something light that doesn't weigh you down.
What should I consider when buying a single size quilt?
When buying a single bed quilt, you'll need to think about a couple of factors.
First of all, choose an appropriate tog rating for the season. The tog rating refers to how warm the quilt is, so you will need a lower tog for warmer months and a higher rating for the colder season. Generally speaking, 3 to 4.5 togs is suitable for summer. For spring and autumn you should choose 7.5 to 10.5 togs, and for winter, 12 to 13.5 togs.
You should also consider filling material when buying single quilts. A feather filling gives a luxurious, heavy feel, or you could opt for down, which feels lighter and airier.
For a breathable quilt filling, try natural materials like bamboo, wool or cotton. Microfibre is also a good choice for a light quilt that lets your skin breathe. It is easy to care for too, being machine washable.
What brands have single quilts?
At Mattress & Pillow Science, we stock a wide range of single quilts brought to you by some of the leading Australian and international brands.
Choose from Kelly & Windsor, Bambi, Downia, and MiniJumbuk and more. What they all have in common is a commitment to quality at prices that suit your pocket.
Can I get help with choosing a single quilt?
Yes, you certainly can get help with choosing a single quilt. Visit our Sleep Center for informative articles on many aspects of quilts and other bedding and mattresses, or contact us for any other queries or requests for guidance.
It's important to shake and fluff up your single quilt when you make your bed. This will keep the fibres of the filling plumped up and evenly distributed.
Remember to clean your single quilt regularly. Many single quilts can be washed at home in the machine, although some may need specialist care such as dry cleaning. You can check on your quilt's care label.
If you're washing your quilt at home, ensure that it is completely dry when you put it back on your bed. If there is any dampness, then you run the risk of it growing mould. Weigh it before and after washing and check that it's the same weight to know that it is 100% dry.
You can also air your quilt outside in the fresh air in between washes.
Do I need to get a single quilt for each different season?
You can get single bed quilts in varying togs, or levels of warmth, to suit the changing seasons.
You can also buy a single bed quilt that suits all seasons. An all-season quilt is, in fact, two separate quilts that can be attached together for colder nights or used separately when you only need a light covering.
Can you get allergy-sensitive single quilts?
Yes, you will find plenty of allergy-sensitive single quilts in the Mattress & Pillow Science range. Look for quilts filled with materials like microfibre or Tencel, which are suitable for people with allergies and other conditions such as asthma.
Filters
On sale
On sale
Sold out
On sale
Sold out
On sale
On sale
On sale
Sold out
Sold out
On sale
On sale
On sale
On sale
Sold out
On sale
On sale
On sale
Sold out
Sold out
Sold out
On sale
On sale