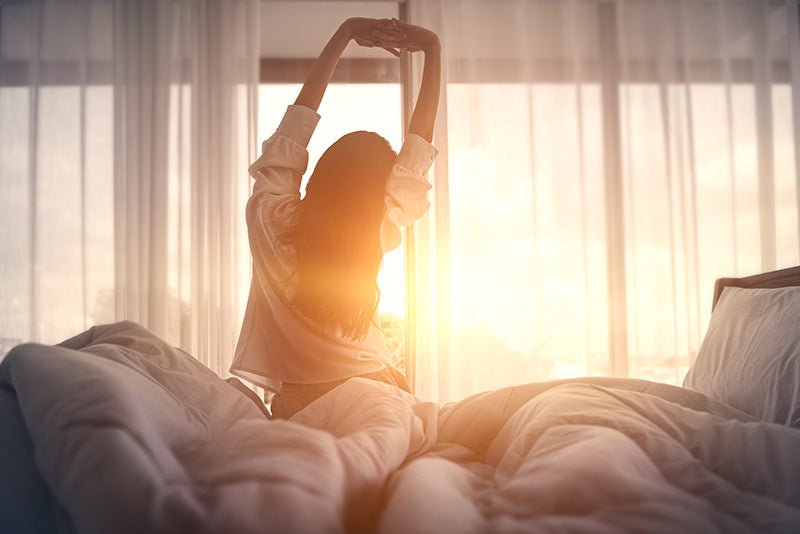 Shop our fantastic range of king size quilts from quality Australian and international suppliers. Quick Australia-Wide delivery Low Flat Rate Shipping or FREE over $150. Buy online today!

Are you looking for the right quilt for your king sized bed? 
Here at Mattress and Pillow Science we offer a great range of King quilts from some of the best Australian and international brands in bedding like Kelly & Windsor, Alastairs, Downia, Minijumbuk and Bambi just to name a few.
Whether it's quality wool fill to the finest feather and down, or breathable cotton and bamboo, here at Mattress and Pillow Science, you're sure to find something in our great range of king size quilts.
Don't delay - speak to one of our healthy sleep specialists today for expert advice.
Call now or buy online and experience the Mattress & Pillow Science difference for yourself.
Often the most overlooked part of a bed, a good quilt will keep you cosy and comfortable without causing you to overheat while you sleep. Whether you prefer goose down, alpaca wool, cotton or Tencel stuffing, we have a fantastic range of king quilts to suit your sleeping preferences. With a wide range of styles, brands and inners, find the perfect king quilt at Mattress and Pillow Science today. 
High-quality king quilts for all seasons
Including some of the best Australian and international brands in bedding like Kelly & Windsor, Downia, Minijumbuk, Bambi and more, you're spoilt for choice and quality when it comes to choosing a king quilt for your bed. Depending on how fluffy or thick you like your quilt to be, we have a range of king quilts — from light loft, high loft, right up to super loft (or the equivalent of five blankets). 
If you're looking for a light and fluffy king quilt, both goose down and feather quilts are warm and luxurious without being heavy — keeping you cool in summer and warm in winter. For those who prefer to rotate their quilts when the seasons change, having a microfibre king quilt, like a Tencel or Suprelle® quilt, is perfect for allergy sufferers and children who prefer a lightweight cover while they sleep. When winter arrives, swap your microfibre quilt for a woollen king quilt. As a natural insulator that absorbs moisture from the body, wool quilts are the best for those who prefer a warm and heavier cover.
The place to go for king quilt sets on sale
With soft wool, the most delicate feather and down, breathable cotton and bamboo inners, find the perfect king quilt for you in our range today and enjoy free Australia-wide shipping on all orders over $150. 
If you've recently decided to buy a king quilt or are looking for a new set of bedsheets, browse our range of sheet sets for king beds. For more information about our sets of king quilts on sale or for help finding the perfect quilt for your bedroom, don't hesitate to reach out to us online.
FAQs
What is the best quality king quilt to buy?
When it comes to buying a high-quality quilt, it's crucial to consider your specific needs. If you want a high-quality, year-round king quilt, you'll need to find the perfect balance between lightweight for summer and insulation for colder months. In this case, we recommend a medium-weight goose down and feather quilt for their excellent lofting properties — ensuring cosiness and unparalleled comfort all night long. 
For those who prefer to swap their duvets throughout the year as the seasons come and go, a two-in-one Tencel king quilt is a perfect choice. Including a light loft quilt and a high loft alternative for winter, these quilts can be joined together to create a heavy quilt on colder nights or used separately. Additionally, Tencel is an excellent option for allergy sufferers.  
Another high-quality two-in-one king quilt combination is a bamboo and alpaca quilt, especially for those looking for a non-microfibre alternative. Combined with the warmth and loft of alpaca fleece, bamboo makes for an excellent lightweight king quilt inner in the summer. When the temperature drops, simply clip the second quilt to your summer quilt for the ultimate convenience and comfort. Both quilts are fitted with seamless buttons for extra softness and improved appearance. Moisture absorbent, smooth and silky — even when both are clipped together — alpaca and bamboo quilts allow for a peaceful night's sleep all year long.
If you're not interested in two-in-one combination quilts in winter, try a heavyweight European goose down quilt or a high loft wool quilt from our wide quilt selection. 
What size should a king quilt be?
Usually 245 cm by 210 cm, king quilts are some of the largest quilts available. If you have a king-size bed, the smallest quilt you should consider is a king quilt, which will cover your bed perfectly. Having a queen quilt or smaller on a king size is not only visually unappealing but is also impractical — especially if more than one person will be sharing the quilt. 
Should you buy a king quilt for a queen bed?
Offering the liberty of tucking in, rolling around in and folding over, having a king quilt on a queen size bed can be more comfortable than a queen quilt. Not only is a king quilt on a queen bed favourable for couples sharing a bed, but many people prefer the look of a larger quilt and the way it drapes over the sides of a made bed.
Should a king quilt or bedspread touch the floor?
There are many different opinions and style suggestions around the way your quilt should fit on your bed — but ultimately, it's completely dependent on your individual preference and desired interior style. The general guideline for the size of your quilt is that it should end just below your mattress when your bed is made. In other words, your king quilt should end about one-third of the way from the top of your mattress springs to the floor. However, for those who prefer a grander or Victorian style, a larger quilt draped over your bed and almost touching the floor can achieve a certain luxurious aesthetic. So, if you have a king bed but want your quilt to touch the floor, browse our range of super king quilts and bed covers online.
Why are duvet covers bigger than the duvet?
To accommodate your quilt's thickness, quilt covers are always larger than the quilts themselves. This also ensures that they're easier to put on and take off for cleaning. 
Filters
On sale
On sale
Sold out
On sale
Sold out
On sale
On sale
On sale
Sold out
Sold out
On sale
On sale
On sale
Sold out
On sale
Sold out
On sale
On sale
On sale
On sale
Sold out
Sold out
Sold out
On sale