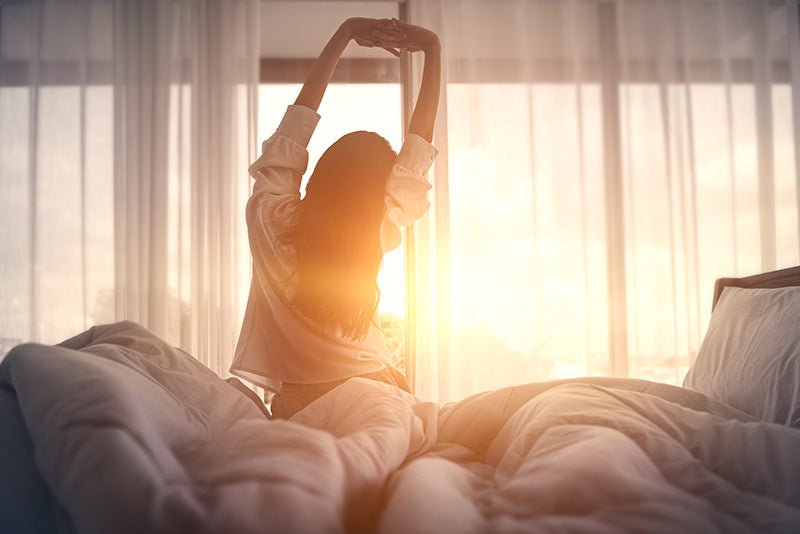 Kids Pillows (2-6 year olds)
As a parent, ensuring your child gets a good night's sleep is a top priority. And one essential factor for a restful slumber is the right kids' pillow. But with so many options out there, it can be overwhelming to know which is the best kids' pillow. Don't worry, Mattress & Pillow Science has got you covered. 
Kids' pillows are crucial for the comfort and support of growing children during their sleep. They are different from adult pillows in terms of size, profile, materials and design. Kids' pillows are smaller, slimmer, made from hypoallergenic materials and sometimes feature fun designs. 
Choosing the best kids' pillow is important for promoting healthy sleep habits in children. At Mattress & Pillow Science, we offer a wide range of kids' pillows designed for children of all ages, ensuring optimal comfort and support for your child's sleep.
Whether you're looking to buy kids' pillows online, mattresses for kids or teens, or single, double, queen or king-size mattresses, we have your back! Explore our range of pillows, mattresses and mattress protectors today and enjoy quick Australia-wide delivery and free shipping for orders over $150. For enquiries, contact us.
FAQS
Do kids need a special pillow?
Yes, kids need a special pillow designed specifically for their growing bodies. The best kids' pillows are crafted with children's needs in mind, providing support and comfort for their developing spines and necks. These kids' pillows are usually smaller, have a lower loft and are made with hypoallergenic materials to ensure a safe and healthy sleep environment for your child.
What is the best kids' pillow?
Choosing the right type of children's pillow is crucial for their comfort and safety. For children, it's recommended to go for a pillow that provides proper support for their growing spine and neck. 
Memory foam or latex kids' pillows are popular choices as they conform to the child's head shape and offer excellent support. They also relieve pressure, making them ideal for kids who toss and turn at night.
Still not sure what kids' pillow to get? Contact us — our healthy sleep specialists are more than happy to assist!
Do I need to give my kid a pillow?
Introducing a kids' pillow to your child depends on their age, comfort level and individual needs. While it's not really a must to give your child a pillow at a young age, their neck and spine require proper support during sleep as they grow older. 
A well-designed kids' pillow can promote a healthy sleep posture and ensure your child gets the restful sleep they need to wake up refreshed and ready for the day ahead.
Should a child have a soft or firm pillow?
When it comes to the firmness of a kid's pillow, it's essential to strike the right balance. A pillow that is too soft can cause the child's head to sink too deeply, leading to an awkward sleeping position and potential discomfort. 
On the other hand, children's pillows that are too firm may not provide enough cushioning for their heads and necks. Look for a kid's pillow with medium firmness that offers optimal support without being too rigid or plush. 
If you're searching for the best pillows for kids in Australia, look no further than Mattress & Pillow Science. We offer an excellent range of kids' pillows as well as other bedding needs like mattresses and mattress protectors.