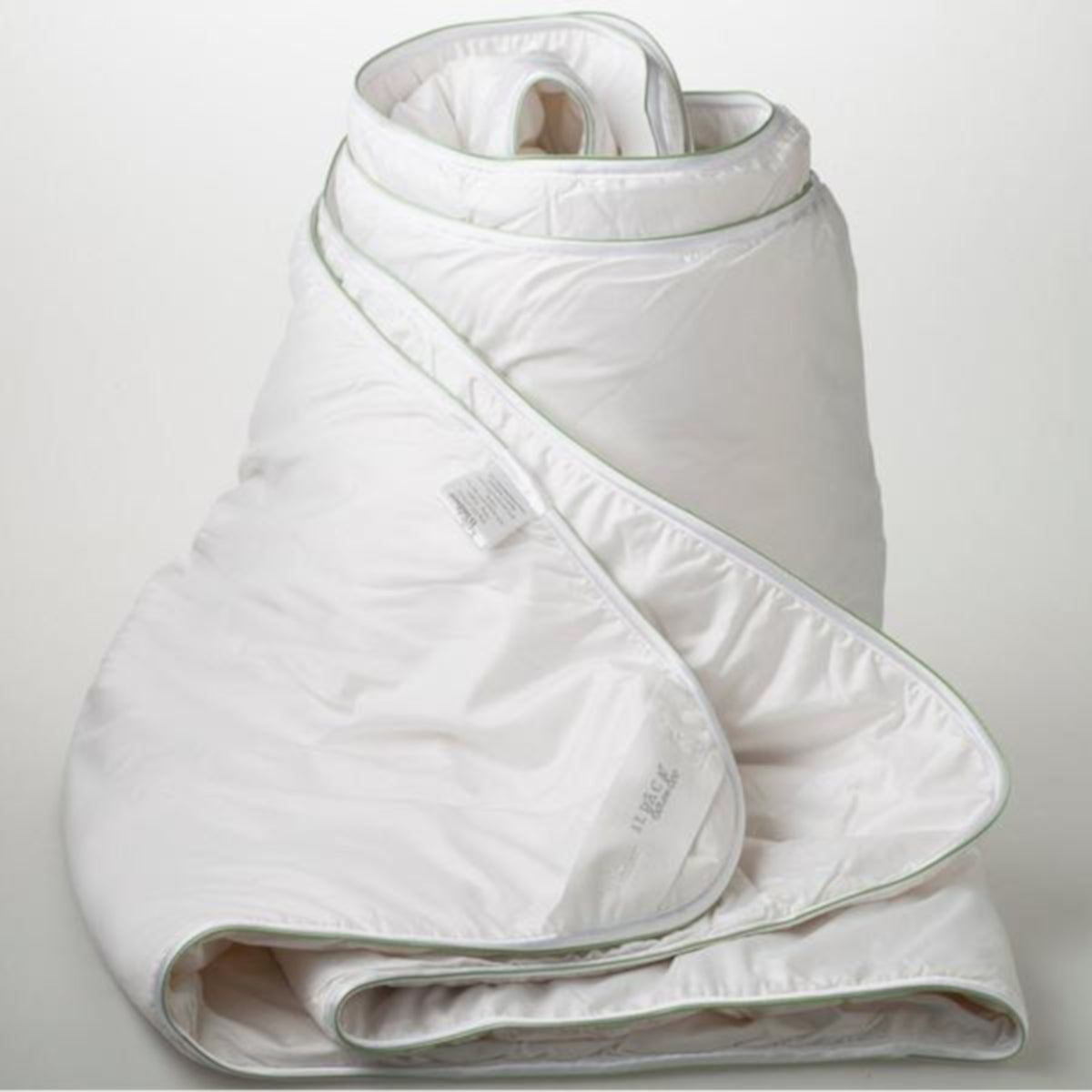 Kelly & Windsor Alpaca and Bamboo Underblanket
---
Fall asleep on first class bedding with this proudly Australian made underblanket.
Alpaca Fleece is one of the finest choices when it comes to bedding materials and the eco-friendly bamboo adds a number of extra advantages.
High quality materials
Alpaca fleece is world renowned as being an exceptional type of wool, it is warmer and softer than sheep's wool and its semi-hollow structure allows it to remain lightweight.
It is also excellent at regulating temperature so you won't overheat, especially in this product which is ideal for the winter months.
Bamboo compliments alpaca fleece well, it is excellent at drawing away moisture and will keep you dry while the alpaca fleece keeps you warm.
Both are naturally hypoallergenic making them suitable for sensitive sleepers who suffer from asthma or allergies.
Combined they offer outstanding temperature regulation, moisture absorbency, support and are exceptionally soft.
Stylish finish
This product comes with a sewn in full depth fitted elasticized skirt of 38cm (which stretches up to 52cm) and it is fully reversible for summer with a superfine cotton sateen fabric covering the reverse side.
This product comes with a full five year quality guarantee and is the only genuine alpaca wool underblanket available in the world, from the Australian Alpaca Bedding Company, Kelly & Windsor.
Fill: Alpaca and Bamboo
Ideal for: All seasons
Sizes: Single 91cm x 183cm
King Single 107cm x 203cm
Queen 153cm x 203cm
King 183cm x 203cm
Weight: 750GSM