Testimonials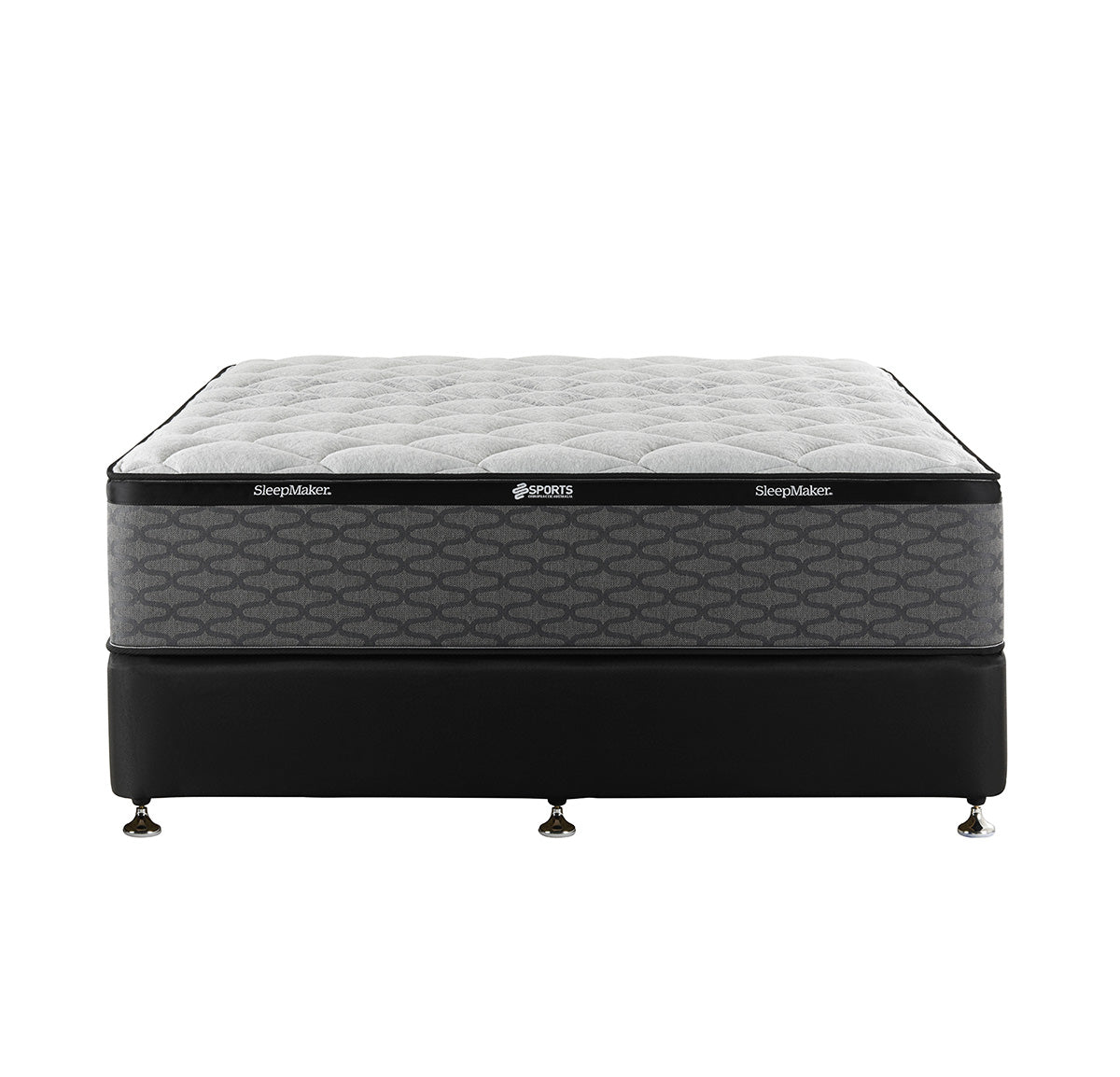 Sensational!
I went to Pillow Science to find a new bed. Their customer service was amazing - so professional. The staff were super patient with me and the bed I ended up getting has been - in one word - sensational! The bed was also really affordable. I have already recommend them to a few friends. Thank you!
Best customer experience
I've been purchasing beds, mattresses and linen from Mattress and Pillow Science for over a decade now. The quality of their product is superior, they offer sensational value for money and always go out of their way to provide the very best customer experience. Highly recommend!
We wake up feeling more refreshed
We recently purchased a new firm Vogue mattress from Mattress & Pillow Science. We wake up feeling more refreshed and just love the quality and feel of our new mattress. Thank you for listening to our needs and for your amazing product knowledge. No gimmicks. No pressure. Just quality mattresses.
What mattress sizes are available?

Our mattresses are made to fit common Australian bed sizes;

Single Mattress (92 cm x 188 cm)- Good for an older (5-10 years) child 
Long Single (92 cm x 203 cm)- For a single pre-teen
King Single (107 cm x 203 cm)-   For a single adult
Double Mattress (138 cm x 188 cm)- For two adults sleeping close together
Queen Mattress (153 cm x 203 cm)- For two adults sleeping comfortably apart
King Mattress (183cm x 203 cm)- For two adults and a child in between
Super King (203 cm x 203 cm)- For up to 4 adults 
We can also provide custom sizes!
What are the Best Mattresses Made With?

Latex – This is a natural material derived from the sap of the rubber tree.  It is microbial and offers a firm but slightly bouncy feel. It is good for people with arthritis and painful joints. 

Memory foam -   This is made from synthetic polyurethane. It is soft and comfortable with various densities.  It is recommended for people who shift a lot in the bed at night 

Gel – This material is becoming more popular for its breathability and comfort.  They spring back faster which reduces the 'stuck' feeling 

Pocket spring – The springs used in the mattress are placed in small compartments or pockets. This provides more flexibility 

Innerspring mattress – This is the older type of spring mattress with wire springs and coils in continuous formation.  It gives the firmest feel.
How much should I spend on a mattress?

Mattress prices vary depending on the type of material used.  We have spring coil mattresses that start from $399 and Gel mattresses that start from  $2,395.  But a lower price doesn't always translate into lower quality. All mattresses sold by Mattress and Pillow Science are high-quality mattresses designed by the best brands in Australia.
Can I buy a mattress to help with my back pain?

The state of your mattress can have an impact on your back's health and posture. A mattress that is too soft or too hard could be placing your spine in an incorrect posture during sleep leading to back pains, stiff neck and general soreness. A new mattress that is chosen well will support your back and support your weight properly, which will reduce and prevent these problems. 
What is the best mattress for my child?

Long single mattress size is appropriate for older children and pre-teens.  Children under 5 years can sleep on a cot size mattress.  For support, go for a spring mattress which will support the bouncy play that children like to do on their beds. Remember to install a waterproof mattress cover in case of 'accidents' and other liquid spills.
What kind of base should I put my mattress on?

The type of bed base you choose can impact the feel and performance of your mattress. We have an optional 'ensemble' base designed specifically for each of our mattresses specifications. If you have to use a slatted base, ensure that the slats are wider than 75mm and the spaces between them no wider than 35mm. 
How long will my mattress last?

A good quality mattress should give you good service for at least 10 years. There are basic ways you can extend the life of your mattress and maintain its freshness for years to come including making sure your mattress is properly supported, using a mattress protector, and rotating regularly. 
How can I order a mattress?

You can buy any of our mattresses online, and we also offer Afterpay for interest free payment terms. We are based in Melbourne but we will deliver your mattress wherever you are in Australia.